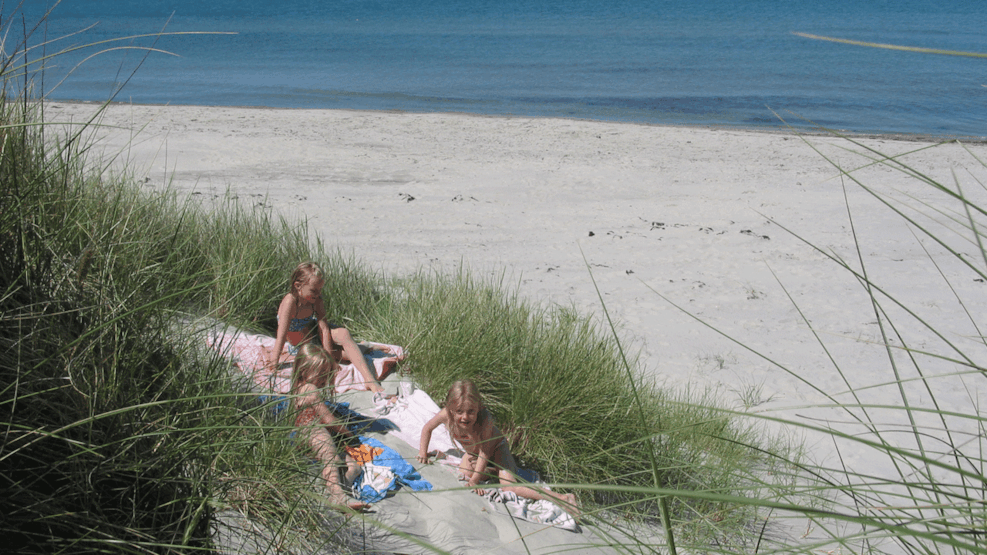 Hvidebakker
Hvidebakker are a beach with fine sand
Hvidebakker is a beach with fine sand, good reefs and clean water.
It is relatively low a bit out in the water.
There are fine dunes and space to be yourself. There are no rocks on the beach and very little seaweed.
At the car park, the Forest and Nature Agency has set up a barbecue and there is a toilet.