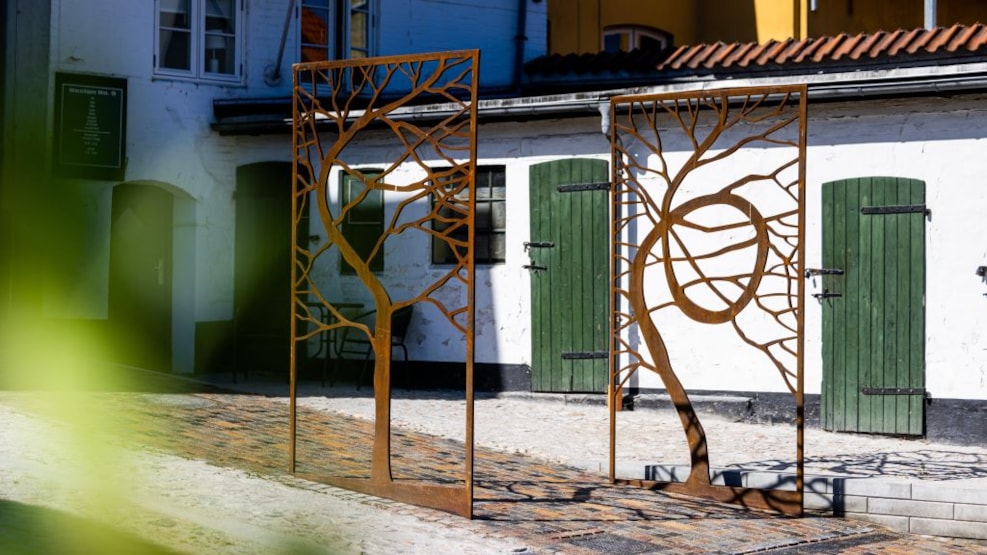 Imagine Possible Trees
"Imagine Impossible Trees" by Rune Bosse (b. 1987) shows an imaginary forest made of corten steel and a small garden for reflection.
Next to the imaginary forest made of metal trees, you find a small bench. Visitors can rest and at the same time watch different twining plants grow up the garden wall. Visitors are invited to enjoy peace and thoughtfulness. The artwork frames the concept of time and gives it a poetic meaning, where one can watch plants grow, blossom, and eventually die.