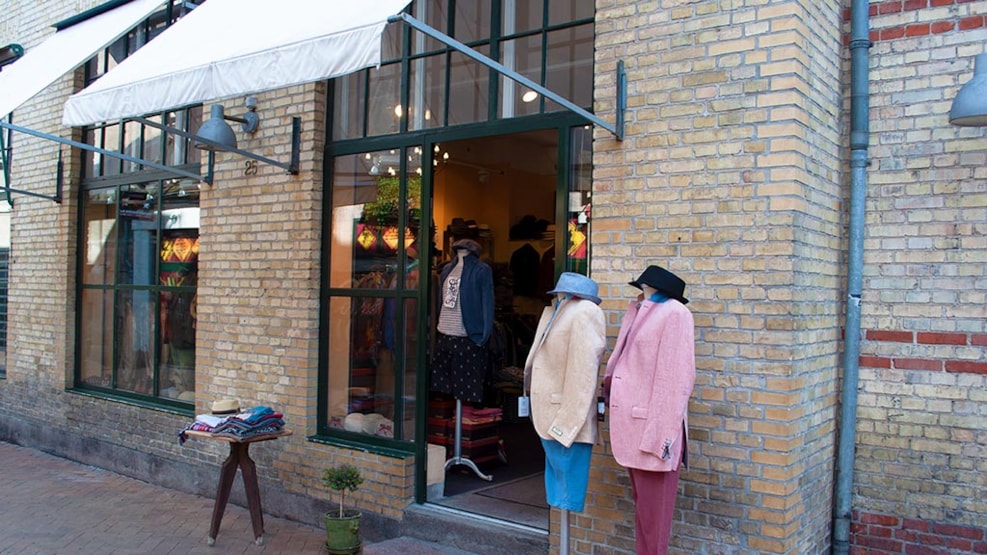 Jean Paul
Jean Paul is a classic menswear store with British menswear - they sell a broad range of everything in tweed, hats, shoes and more. Most products are made from natural materials like wool, cotton, leather etc. You will find the shop right in the middle of Brandts Passage, close to Brandts Kunst, Tidens Samling and Café Biografen. The passage consists of some old industrial buildings from Brandts textile mill, that today form the backdrop for one of Odense's nicest shopping streets.
Jean Paul is very far from a chain store and their selection is not something you will find everywhere, so if you are into men's fashion of high quality and with a touch of coziness, this is just the store for you or your better half.
The store opened in 1984 and is still run by Bente and Poul Erik Laursen, who were both trained in the menswear retail business. Stop by and see for yourself.