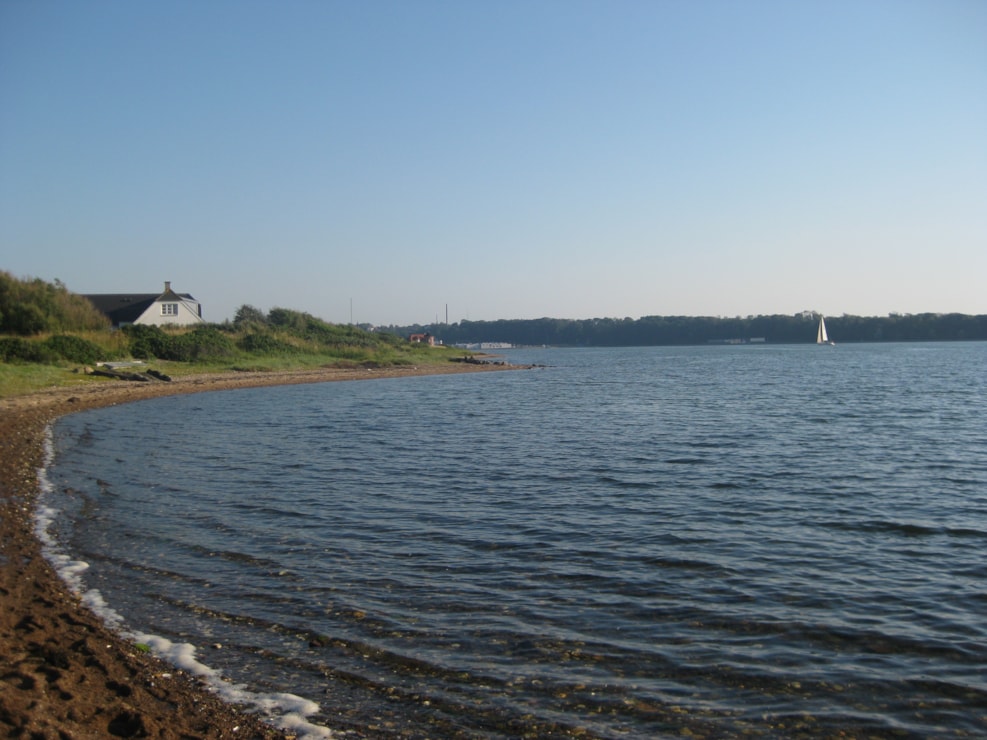 Kabbel
A walking tour around Kabbel

At Kabbel, just north of Lemvig, there is a row of hills almost 100 m high, covered in fertile fields and scored by tree-clad clefts.

The walking tour around Kabbel follows the shoreline along til Limfjord, taking visitors past the deep gras- and tree-clad gorges and the open hills with their magnificent views out over the Limfjord and the old market town of Lemvig, which stands on the shoreline of the Lem Vig cove.

The walkning tour is around 4 km long and can be sombined with other tours along paths and roads in and around til outskirts og Lemvig. This will bring you to Nørre Lem Church thats stands in beautiful surroundings close to the old "Stiernhielmske Hospital", which was built in 1780 as a school and nursing home for old and the poor.

How to reach Kabbel:
The tour con either start from Kabbelvej or at Tannebækdalen, the valley that turns down to Rønbjerghage on the east coast of Lem Vig (cove) on the outskirts of Lemvig. Kabbelvej joins Nissumvej (road no. 565) at a junction right by Nr. Lem Church.