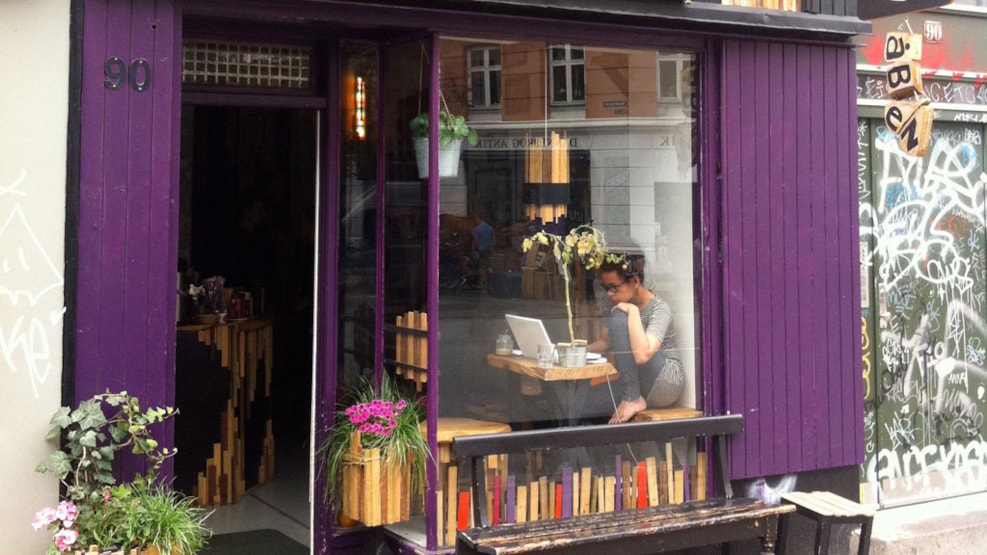 KAFFE
At KAFFE you can enjoy a nice cup of coffee and a delicious croissant in a cozy atmosphere.

You will find this coffee shop on Istedgade on Vesterbro. Here you can meet up with friends and drink all sorts of coffee.

In the morning you can order breakfast for DKK 50. You will get a cup of coffee, a croissant, and a bun with cheese. If you're in a hurry, you can get your coffee to go.

Coffee and more

KAFFE means coffee in Danish and the name might indicate that you can only get coffee here. However, that's not the case. KAFFE also offers tea, juice, and soda.

Furniture in recycled wood

KAFFE has furnished the entire coffee shop - including installations - with furniture made out of recycled wood.