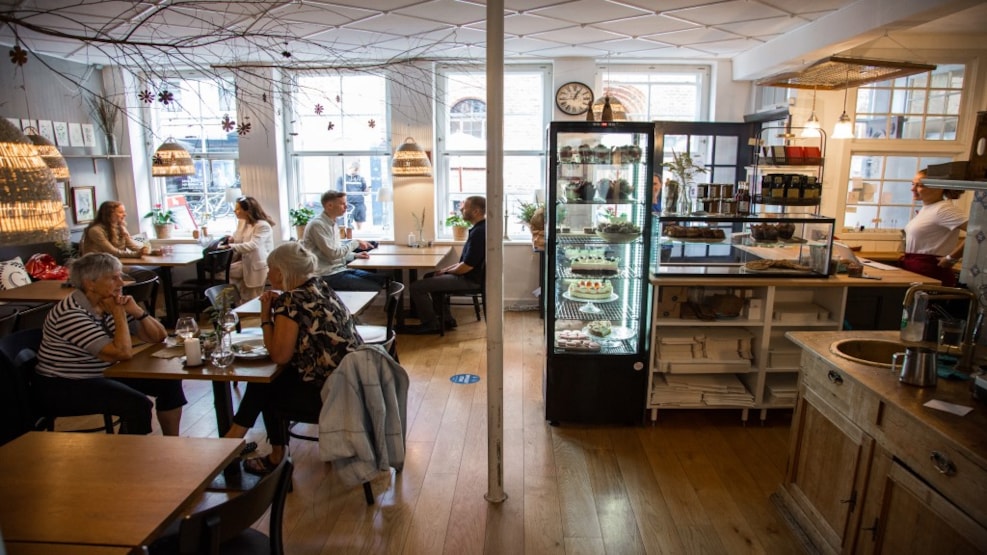 Kagefryd
Kagefryd is a warm and cozy café. Stop by and eat your way through delicious snacks, have a nice cup of coffee, and enrich your life with cake.
Café Kagefryd in Elsinore is more than simply cake.
Kagefryd follows the trends and holidays of the season, which is reflected in the many products offered in the café. Kagefryd is serving a wide selection of delicious snacks, which you may enjoy in the café or to go. Kagefryd offers brunch, salads, and sandwiches, where imagination is the only thing standing between the café and the products. 
Kagefryd is also a confectionery with skilled confectioners, who create and design cakes for all kinds of festivities. 
The Hotel room of Kagefryd
Kagefryd owns a hotel room, which is located in the same historical building as the café. The hotel room has a cozy and relaxing atmosphere and welcomes the guests into a charming space, which is suited for anyone visiting Elsinore.