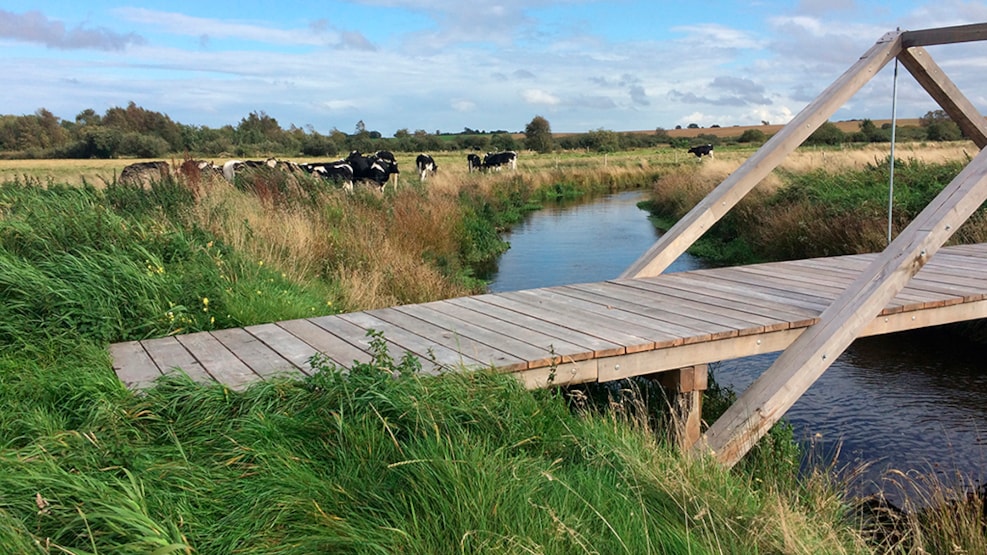 Kastbjerg Ådal - hiking routes
Kastbjerg Ådal is a beautiful nature oasis located south of Mariager Fjord, offering plenty of wonderful hiking trails for the entire family.
In Kastbjerg Ådal, a new network of hiking trails was inaugurated in 2017 in this scenic valley, which had not been accessible to the public until then. There are opportunities for both short circular hikes with beautiful views and options for longer walks. Please be aware that the trails can be quite wet on some stretches during certain times of the year.
You can find more information about the routes in Kastbjerg Ådal below, and you can obtain maps and trail descriptions for your hike by picking up a brochure at the local tourist information center (Mariager and Øster Hurup) or by using the "Stiguide Himmerland" app.
Download it from the App Store or Google Play - it's, of course, free!