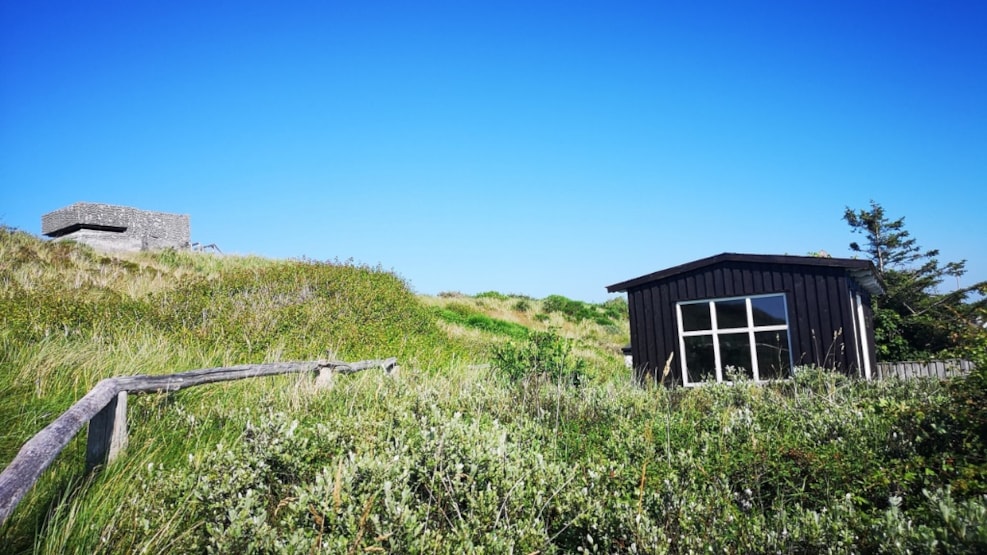 Käte Lassen's House
German Käte Lassen came as a 25-year-old newly graduated artist to Stenbjerg in Thy from her home in Flensburg, where she lived in 1905.
Käte Lassen became so enthusiastic about the area that she returned again and again.
She was especially a great interpreter of the people, their lives and emotions.
The house where she lived in Stenbjerg in the summer is now called Käte Lassen's House. The house is owned by the public and the outbuilding is furnished for exhibition.
Here you can see the story of the artists who have stayed in Stenbjerg and found inspiration in the people and nature for their art. These include Jens Søndergaard, Marie and P.S. Krøyer.
The bunker at Käte Lassens Hus was used as a bearing station for the German battery in Hanstholm.
The exhibition in Käte Lassens Hus is open during the day from Easter to the autumn holidays.