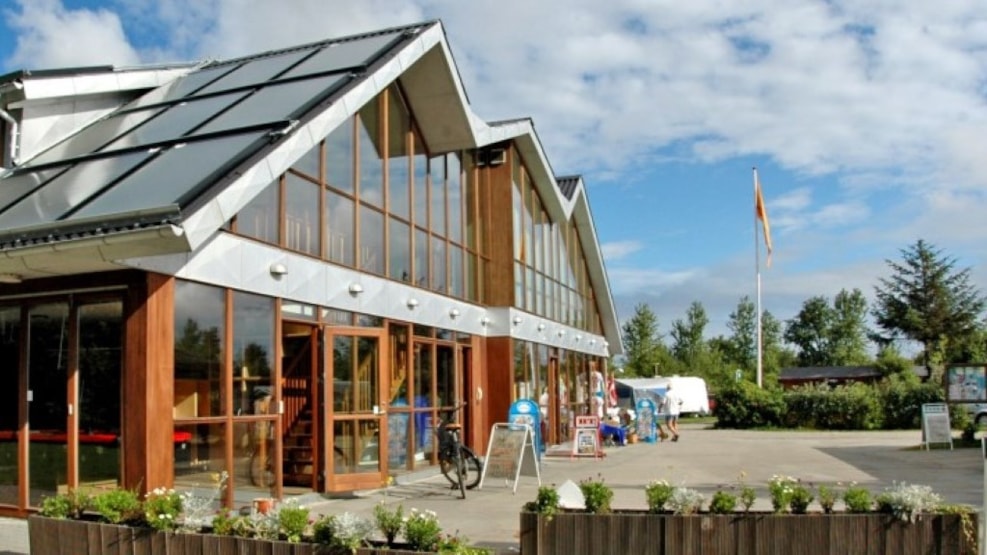 Kerteminde Camping
Kerteminde Camping is placed in beautiful surroundings - 25 meter away from Kerteminde Beach and close to the town. So you will be able to find something for every taste.

You can enjoy life at Kertemindes best beach and if the weather should be bad you only have 750 meter to the town and its attractions and facilities. This of course means that there are possibilities of every kind of sea sport and angling.

Kerteminde Camping has through many years been the frame for a really good camping holiday as well in tent as camping wagon. But Kerteminde Camping is more than just camping. It also offers cabins and apartments you can rent all year.

Kerteminde Camping is a modern camping site with all possible facilites. The site is handicap friendly and has good facilities for children, e.g. bouncer in the size of 10 x 13.

Furthermore you will find miniture golf, cosy living rooms and an Internet café with wireless Internet connection.