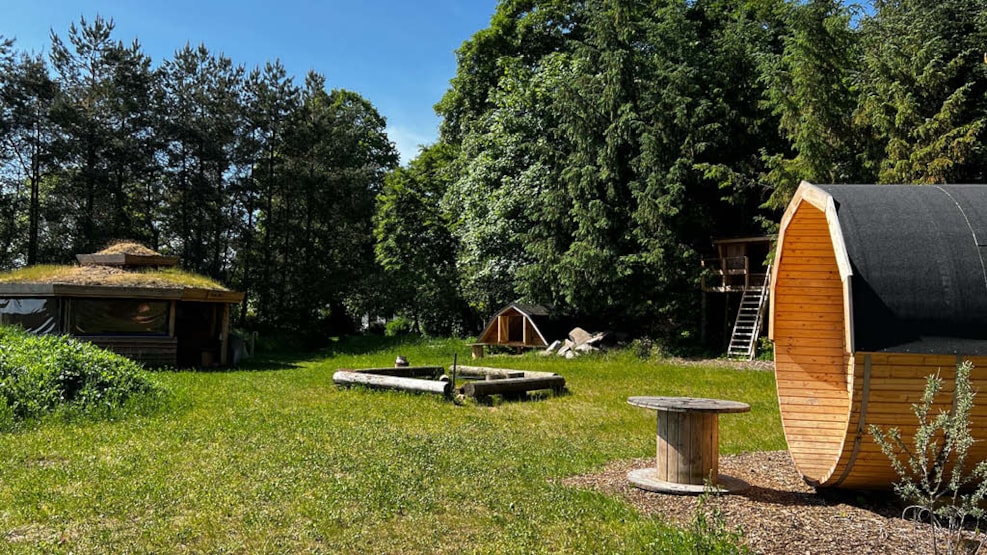 Kibo shelters
Kibo Shelters - accommodation in the midst of nature and right by the Ancient Road.
Kibo Shelters are located directly on the Ancient Road.
Here, you can experience a unique accommodation in three very different shelters named Hobbit, Tønden ("Barrel"), and Skovhulen ("Forest Cave").
There is a large communal campfire hut with tables and benches where you can enjoy some cozy hours. In total, there is room for 10 to 12 overnight guests. On the premises, there is access to free firewood, bicycle equipment, pump, and puncture repair kit.
There is electricity/light in the campfire hut and shelters. Water is available on-site, as well as access to toilets and shower facilities. At the shelters, you can enjoy free seasonal fruit and herbs.
Bookings should be made upon arrival or in advance on the website. All shelters can be booked year-round.
Price: 50 DKK per person per night.