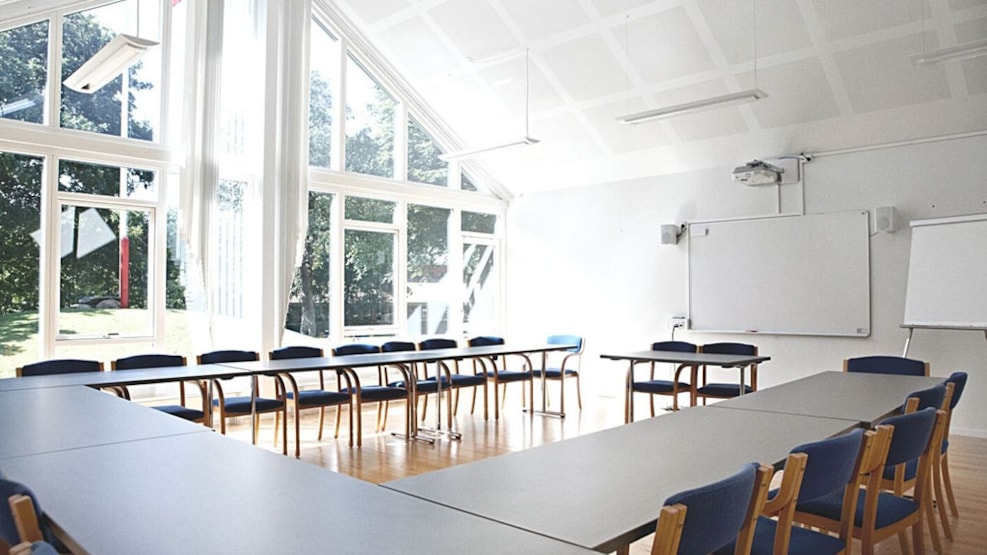 KonceptHotel Meetings and Conferencesnferenzen
Meetings and conferences in beautiful surroundings. When you book a meeting, conference, or seminar, we're happy to help you plan it all from start to finish. In that way we make sure that your expectations are met. Tell us about your wishes, demands, and needs and we'll put together a program to match them.
Facilities and equipment. This hotel has 4 meeting rooms and 2 conference rooms. We will assign you the room that meets your requirements best. All our meeting and conference rooms are equipped with projectors, screens, boards/flipovers and digital screens. You can connect VGA, HDMI, or MINI-HDMI either directly or via adaptors. Mobile microphones, sound systems, and mobile projectors can be set up per your request. There are pads, pens, and nametags for all participants.
Experience nature and get some fresh air during the breaks. KonceptHotel is located in the middle of beautiful nature. Short breaks can be used for walks in the park or in our own outdoor areas, while longer breaks can be enjoyed at Aal Plantage with its cosy web of trails. If the Danish weather doesn't live up to your expectations, there's a leisure room with lounge furniture, games, and a TV, where you can give your head a rest.
The SKI framework agreement. We offer meetings and conferences for public government events and on competitive terms. That means we meet a series of minimum criteria concerning quality, environment, and social responsibilities.