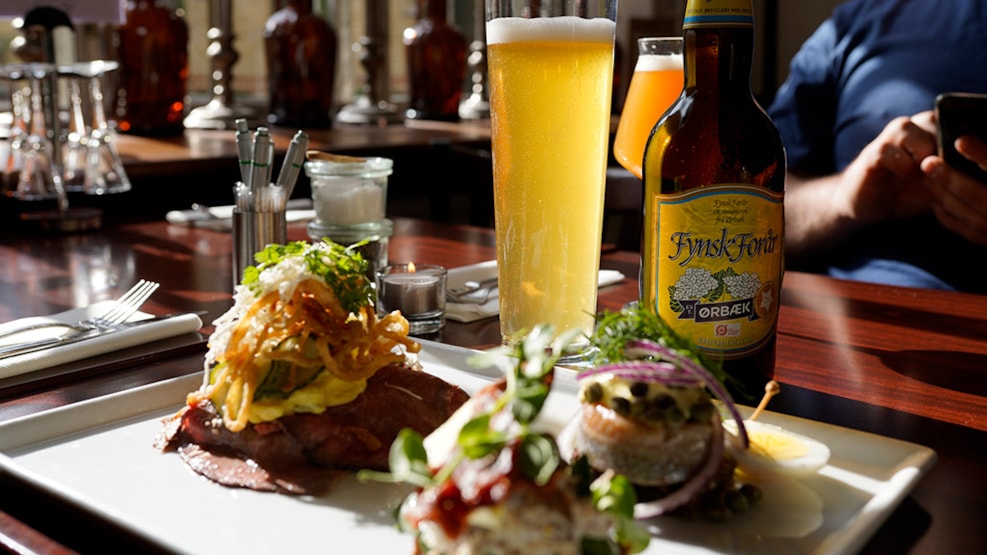 Kong Volmer - Open Face Sandwiches
Kong Volmer is located in Brandts Passage in Odense next to Brandts Klædefabrik. The buildings served as a clothing factory for hundreds of years and after its closure in 1977, it was converted into a cultural institution with museums, offices, shops, cafés and restaurants.
Restaurant Kong Volmer opened in 2008 as one of the first lunch and open face sandwich restaurants in Odense. The restaurateur's mission was to modernise the classic smørrebrød (open face sandwich) and remove the garnish that people typically left on their plates. One of the results is Kong Volmer's snack size sandwiches - or snapas - a kind of open face sandwich tapas that allows you to taste several different kinds without overeating. In the afternoon, you can also buy coffee/tea and cake.
"A day without smørrebrød is a day wasted"
Restaurateur David Levy Nielsen