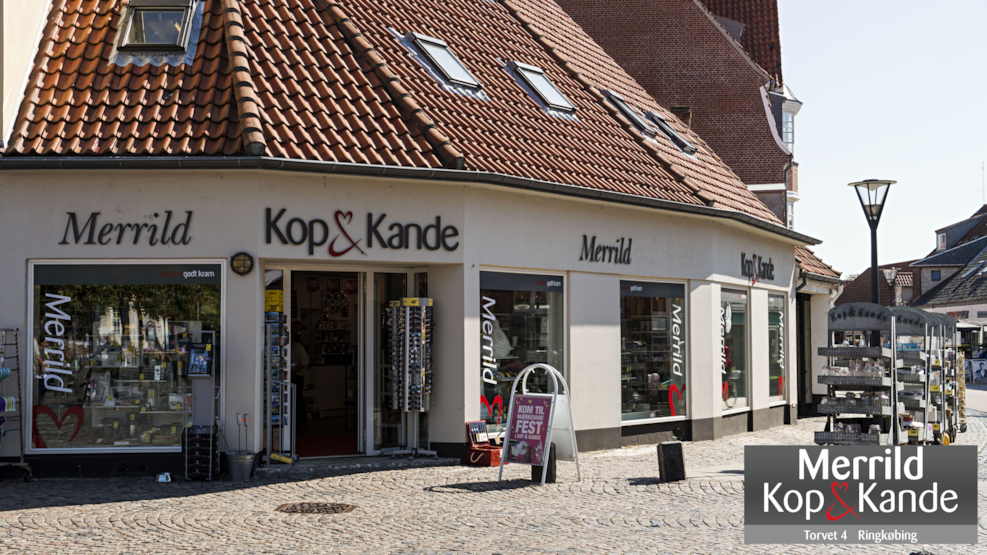 Kop & Kande Ringkøbing
Your local hardware store in Ringkøbing with professionally trained staff. Seriousness and credibility are paramount at Kop & Kande. In the shop you will find gifts, crockery, kitchen equipment and electrical products from delicious and well-known brands. This is where you can find inspiration to make your house your home, and make your everyday life easier.
At Kop og Kande in Ringkøbing you will find a large selection of hardware, vacuum cleaners, kitchen machines and much more.
The store has a large selection of delicious and well-known brands, such as Arne Jacobsen, Bitz, Georg Jensen, Holmegaard and many more. This means that you will always find what you are missing.
In Kop og Kande you will always find good employees who, with the right competence in hardware, are ready to help and guide you. In addition, you will also always meet seriousness, credibility and professionalism in the store.
The store is owned by Flemming Merrild, and opened the doors to the store in 1992. Flemming Merrild is passionate about quality, and refuses to sell anything he can not vouch for. Next, he focuses on price, and even thinks it succeeds very well.
Kop og Kande in Ringkøbing is part of more than 100 stores throughout Denmark as well as in Greenland, Iceland and the Faroe Islands. The chain has more than 550 well-trained employees.
Shop online or get more information on Kop og Kande Ringkøbing's website.