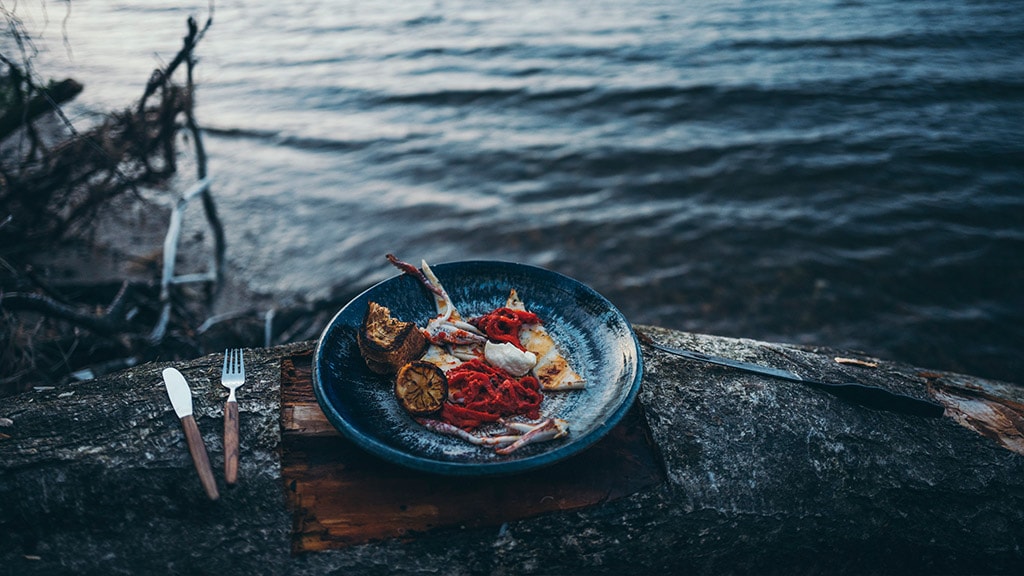 Krabbefood by Jesper Krabbe
Let's cook by the bonfire
Nature is at the base of all of Krabbefood's activities. Joined by chef, JesperKrabbe, you will go to the woods or the beach, where you will learn to prepare the season's and local area's best produce. This experience can be an alternative to a teambuilding exercise for colleagues or a trip for friends and family, where you will experience something other than the usual. You will partake in the entire process; lighting the fire, preparing the produce, cooking – and of course, eating.
About the chef
Jesper Krabbe has more than 12 years of experience in kitchens of high standards. From 2011 to 2016 he was part of the team that successfully achieved 2 Michelin stars for Henne Kirkeby Kro.
Krabbe was born and raised in Lemvig, which he has now returned to. In Lemvig he has reconnected with the Earth, sea, heaven and fire.
Want to know more?
Contact JesperKrabbe to hear more about the possibilities for you to have your own experience with Krabbefood.