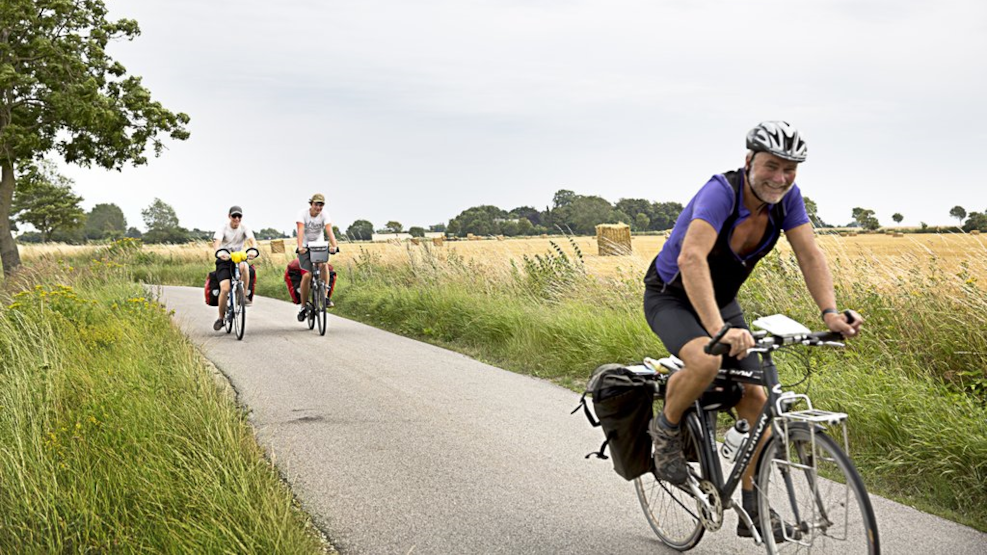 Kulturringen Odder-Gylling
This bicycle route starts in the commercial town of Odder, continues to the maritime port Hou and ends in the cosy village of Gylling. Along the way you will see beautiful rural Danish landscape, head to the coast and pass fine nature areas.
Lovely bicycle route through rural idyll
Kulturringen's stage three is a 19-kilometre-long bicycle route that starts in Odder and heads southwards towards the inlet of Horsens Fjord. The route follows Houvej from Odder to the marina and ferry port of Hou. Alternatively, you can choose to ride south of Houvej and feel the rural atmosphere in villages like Randlev, Gosmer and Halling. The route follows the coast from Hou heading southwest towards Søby and Gylling, which is the end of the route.
Attractions and experiences along the way
The ride starts in Odder. Here, you can explore the many shops, enjoy a nice meal or stock up before the trip. You can also visit the Odder Museum, the Ecology Garden or maybe the activity centre Kuglen & Keglen that offers many exciting games and activities.
In Hou you can get off your bike, go for a walk and feel the maritime atmosphere at the big marina and the ferry port. If the weather conditions are perfect, then grab an ice-cream at Mosters Ishus and enjoy it at the wharf or at the beach.
There are several forests between Hou and Gylling. Go for a walk In Ravnskoven Forest or see the ancient mounds of Bjørnkær. And in the charming village of Gylling you ought to see mill before moving on.
Kulturringen – bicycle holiday on the east coast
The bicycle route between Odder and Gylling is stage three of Kulturringen – a 540-kilometre-long round trip on the eastern part of Jutland. Kulturringen leads you through some of the most beautiful scenery in the region and also leads you to cities, attractions, experiences and exciting eateries. In other words, Kulturringen is the perfect choice for a bicycle holiday that is much more than just the time spent in the saddle. Just follow the blue signs of the waymarked route that will lead you to exciting local attractions.
In Odder the route continues as stage 2 which follows the Odder Coast towards Aarhus. And from Gylling you can follow stage 4, which leads you to the island of Alrø in Horsens Fjord. From here, you can either head north towards Skanderborg and the lakelands or get on the little bicycle ferry to the island of Hjarnø and continue on the southside of Horsens Fjord.