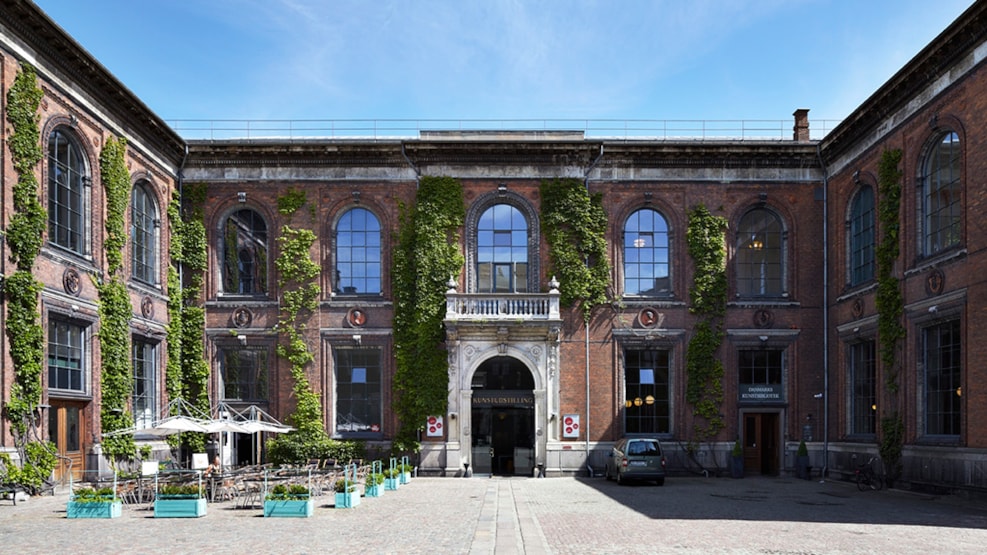 Kunsthal Charlottenborg
Enjoy international contemporary art in a former palace.
Here, in the historical extension to the 17th century Charlottenborg Palace, you'll find one of the city's most captivating exhibition spaces - and one of the largest for contemporary art in Europe. 
With its central location in Nyhavn, the exhibition space has been presenting art focused on established stars as well as new talent from both home and abroad since 1883. Exhibitions have a strong international focus and are supplemented by activities like artist talks, performances, concerts and video screenings. With its focus on a broad audience, it's seen as a central rallying point for contemporary art in Copenhagen.
Previous exhibitions have included a five-meter-tall golden egg with a sauna inside it from Bigert & Bergström, and an exhibition on large-scale contemporary art in architecture by Bjarke Ingels Group.  
Motto Bookstore
Along with art, Kunsthal Charlottenborg also includes the respected Motto Bookstore, where you can find a special selection of art books and magazines, books on design, typography, literature and theory.
The courtyard of Kunsthal Charlottenborg is open to the public and, with its calm environment, can be used as a much-needed breathing space where you can relax on its benches, and children can play.
Apollo Bar & Kantine
The gallery also has a cafe-restaurant, Apollo Bar & Kantine, in the courtyard. During the week it serves vegetarian lunches, while on a Friday night you can expect a party atmosphere with DJs.