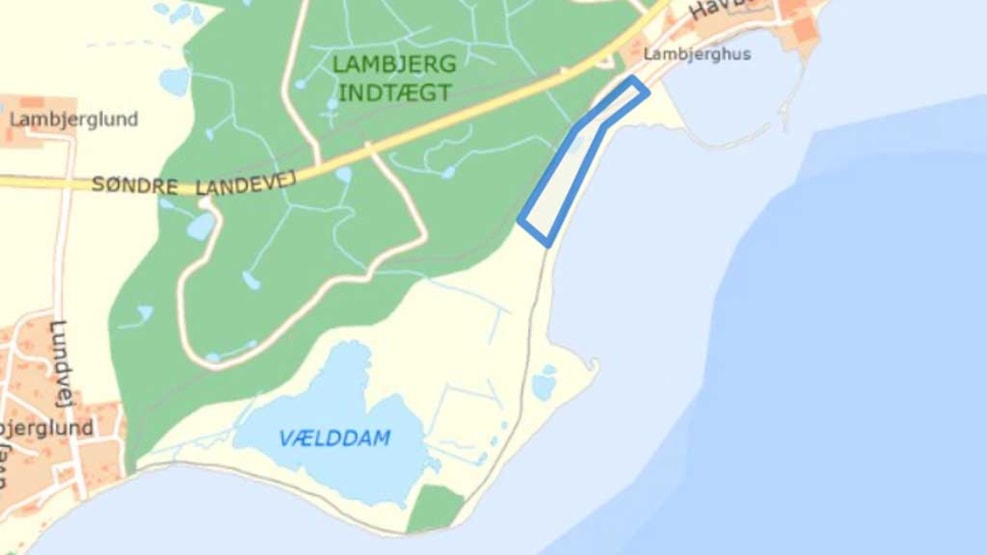 Lambjerg Indtægt - Dog forest
Recreational area for dogs by the water in Høruphav on the island of Als
The dog forest at Lambjerg Indtægt is not an actually forest. The area is situated at the waterside between the forest, the bird sanctuary Trillen and the parking site at Høruphav.
Suitable for trollies with children. The area is not fenced.
The nature campsite is not part of the area and here dogs must be on a leash for the sake of guests in tents.