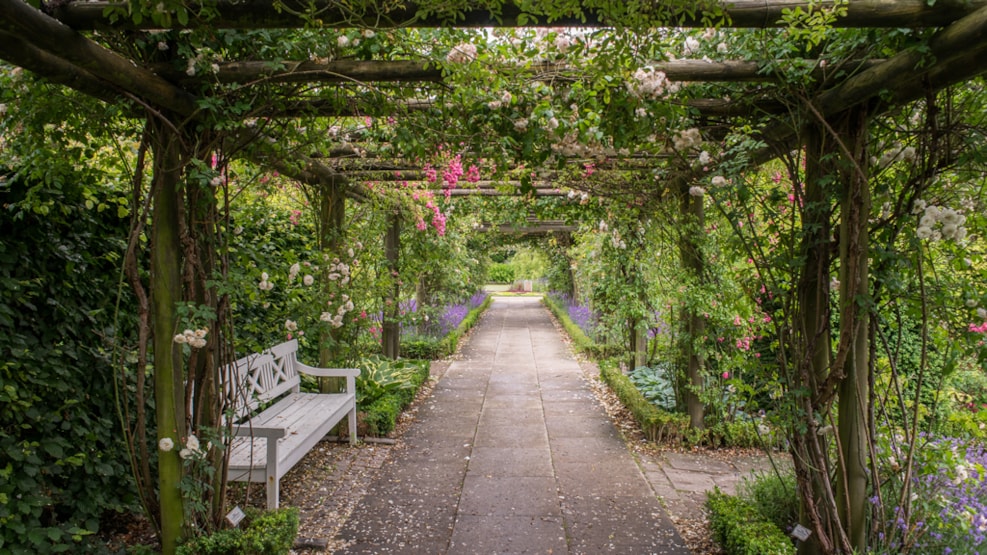 Landbohøjskolens Have
Experience diversity all year round in this beautiful nineteenth century garden that is now part of the University of Copenhagen. 
There are several green spaces owned by the University of Copenhagen, but Landbohøjskolens Have (The Horticultural Garden) on the Frederiksberg Campus is probably the most well-known and definitely worth a visit. 
The campus and the gardens were established in 1858 and are major attractions for both staff and students, interested neighbours and visitors from other parts of Denmark and abroad.  
The gardens are maintained by the Faculty of Natural and Life Sciences within the Department of Plant and Environmental Science and were established as study gardens for teaching and also to be a green oasis for everyone. Take a walk in the unique historical surroundings and experience over 6,000 different plants! 
Plant collections 
The Landbohøjskolen's Garden contains a large and rich plant collection of cultivated and wild plants. You'll find wild Danish herbs and woody plants, and collections where the focus is on ornamental and useful value.  
There are also designated areas for special grasses, alpine plants, a multitude of roses, azaleas, rhododendrons and heather. You will also discover ferns and forest floor plants, herbs and plants that have been used for medicine throughout history, with the majority still used in today's medical treatments. 
The gardens are open to the public, so if the weather is fine, make sure you stop by and smell the roses!