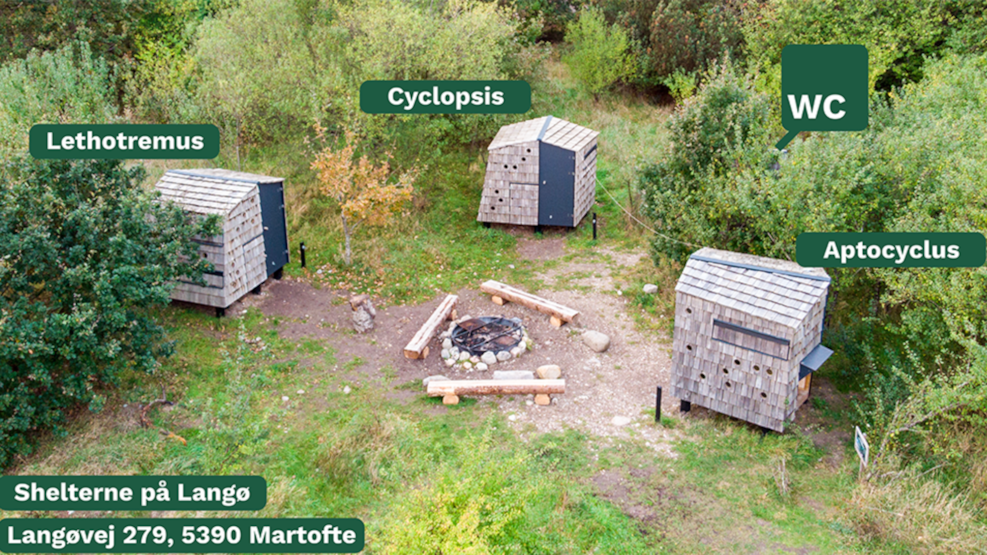 Langø Shelters
Langø Shelters is beautifully placed right by the water. It is an extension of the FDF Højbjerg Scouts.
The Shelters are placed at Langø, on the peninsula Hindsholm, north of Kerteminde. There are 3 shelters at the site and each shelter fits around 5 people.
At the shelter site there is a campfire and benches, though if you want a fire, you have to bring your own firewood.
It is not allowed to cut down trees or the bushes.
There is a compost toilet at the site, but no water is available.  
Booking of a shelter is necessary and cost 30 DKK a night.