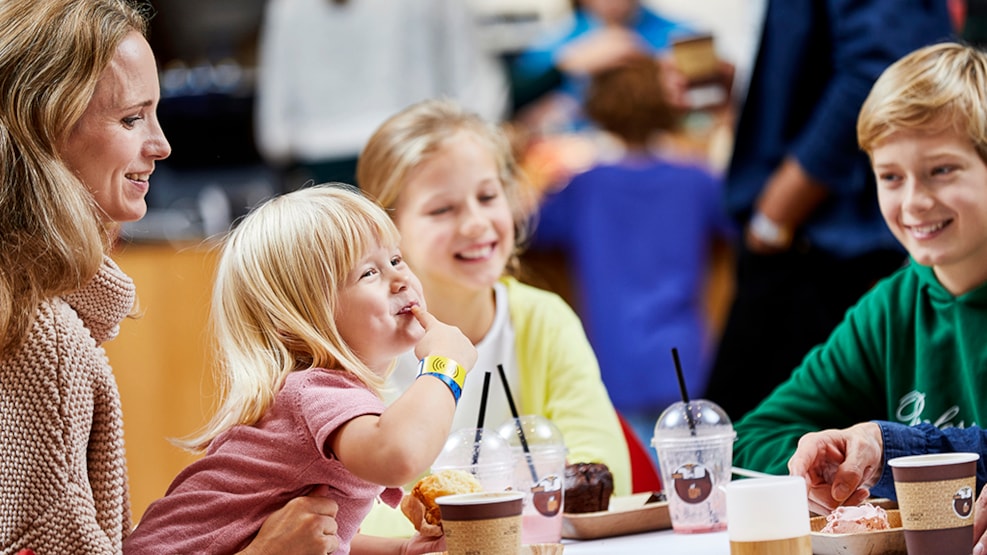 LEGO House® BRICKACCINO - Delicious café in Billund
The café in LEGO® House, called BRICKACCINO, is your go-to place for a quick snack or a light lunch. We serve hot and cold beverages, sandwiches and desserts in a casual atmosphere with a slight LEGO® twist. 
You can either enjoy the food seated in the café or get it as take away. You can access BRICKACCINO from both the public and paid area of LEGO Square.