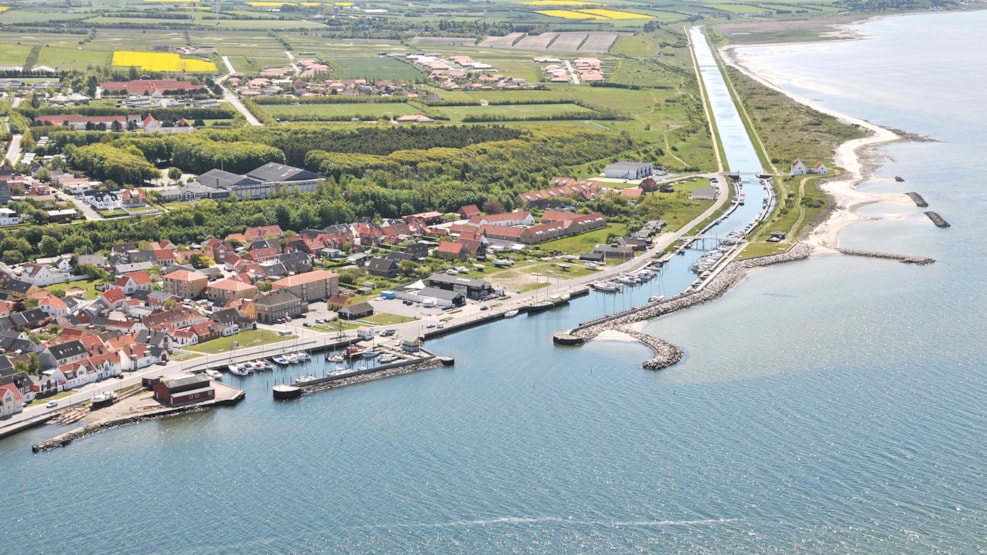 Løgstør Yachting Harbour
Explore the town of mussels, Løgstør where you will find everything you need. A town where fjord and town life go hand in hand.
In the town of mussels Løgstør, they are paying tribute to the Limfjord's mussels. This is also being reflected in the events during the summer, where it culminates at the mussel's festival in July. But Løgstør also has a lot of other things to offer. The beautiful nature in and around Løgstør offers lots of beautiful hiking and cycling routes.
If you are looking for activities for the children, it is also possible in Løgstør. Among other things, you can visit the Limfjord Museum, which offers lots of great experiences for both children and childish adults. Try for example to pet a crab, play at the outdoor playground or borrow a fishing net and explore the small animals in the Limfjord like shrimps, crabs, and starfish.
Facilities at Løgstør Yachting Harbour:
Electricity and water
A yachtsman living room
Toilet
Shower
Washing machine
Dryer
Wi-Fi
Handling of waste
Diesel
White flag beach
It is also possible to buy cylinders for yachtsmen at Løgstør Caravan Center.