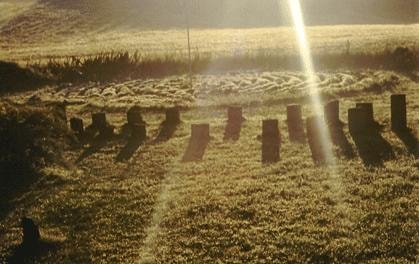 Lunaria Art Collection - Danas Have
A garden walk through the year's circuit and the Nordic-Celtic mythology.
A small, cosy museum, with changing exhibitions, offering an artistic and cultural experience and an interesting meeting with nature. The museum is created by the storyteller Gunnar Iversen and artist Susanne Tvermoes at the old smallholding "Korshøjgaard"
Danas Garden - the Jutlandic Myth Garden:

Take a garden stroll through the year's cycle and Nordic-Celtic mythology. Land
Art with panoramic fjord views. Activities for children accompanied by adults.
Poets of the Limfjord Room:
Just as Skagen has its painters, the Limfjord has its writers.
Freja's Hall:

The Teutons Amber Route and The Vikings Fjord: this is where the old maritime trade route and Thy's amber route interconnect
Susanne Tvermoes' artistic world:

A dreamlike poetic life's work created with leaves and flower petals.
Open:

1/7-31/8 Tuesday-Sunday 2 PM-5 PM
To arrange for a viewing during closed season contact tel. 97 95 61 00.
www.lunaria-danashave.dk