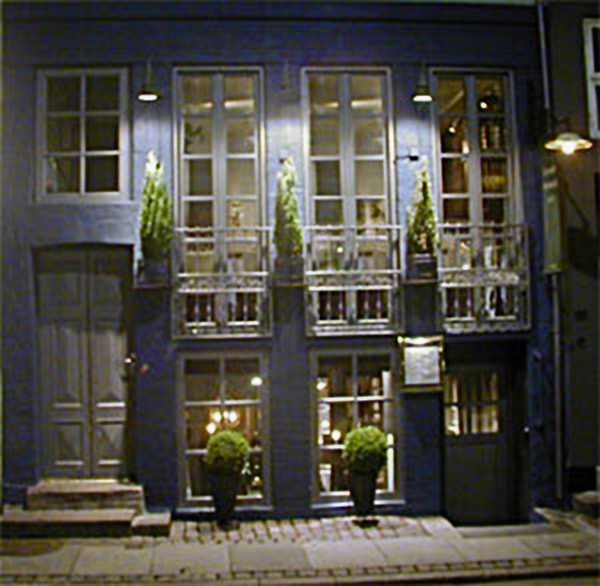 Luxury Shopping Continued
Ny Østergade

From Store Regnegade turn right onto Ny Østergade and continue straight ahead until you reach Grønnegade that crosses Ny Østergade. This charming neighbourhood with its crooked half-timbered houses and exquisite shops is an absolute must.

In the lovely red house on the street corner you will find Kassandra, an elegant shoe shop, and at number 10, Munthe plus Simonsen's fashion mecca. Also notice the little colourful basement shop Maylands Blomster (Mayland's Flowers) at number 36, and, at number 26, Goldsmith Michael Strøm's open workshop where pearls, and precious stones and metals are being made.

When returning to Ny Østergade, have a look at the Rue Verte. Not only is this a delightful fashion boutique but also an interior design shop. In the basement of this building you will find lots of temptations for the house, and on the ground floor the Joe & and the Juice Café is right next to the fashion boutique. So, here's a really good excuse for spoiling yourself after hours of shopping.

Pistolstræde

Other popular cafés in the area include Cafe Victor, at number 8, Grill Bar at number 14, and Café Zeze at number 20. All serve food.

Finally, don't miss out on a stroll through the narrow alley of Pistolstræde. You will find the entrance to the alley at 9, Ny Østergade.