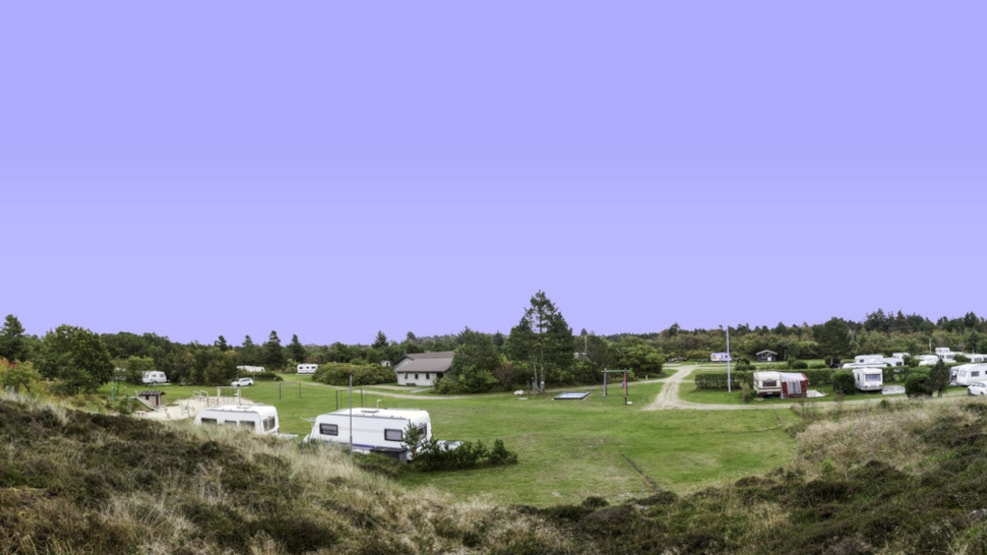 Lyngboparken Camping
Welcome to Lyngboparken - a breathtaking naturist area in the middle of the "Land of Adventure"! Here you can experience wild dunes, lush heathland and beautiful plantations, perfect for cycling and hiking.
Lyngboparken is an association-owned, non-profit naturist park where all income goes towards operations and investments for the benefit of all. Our 80,000m2 area is surrounded by heather and pine trees and has plenty of space to enjoy the sun and shelter from the wind.
At Lyngboparken, we place great emphasis on creating a family environment where children can play safely and freely. We have fun facilities such as a paddling pool, natural sandpit, climbing/sliding frame, swings and much more for the imagination. Activities such as table tennis, badminton, volleyball, shuttlecock and petanque can also be enjoyed in our park.
There is a separate car park with space for 80 cars, so driving in the area is limited to arrival and departure. If you want breakfast or refreshments, you can easily order them here.
Close to Lyngboparken is Henne Strand, where you can find various shops and facilities. In Nr. Nebel, 10 km away, there is a doctor, pharmacy, swimming pool and tourist office.
At Lyngboparken, naturism is at the centre and we welcome everyone to experience it. Remember that visitors must have a valid INF pass, and if you don't have one, you can get a guest pass from our camp manager.
Lyngboparken looks forward to welcoming you to a wonderful experience in Lyngboparken - the perfect place for naturist fun and relaxation!