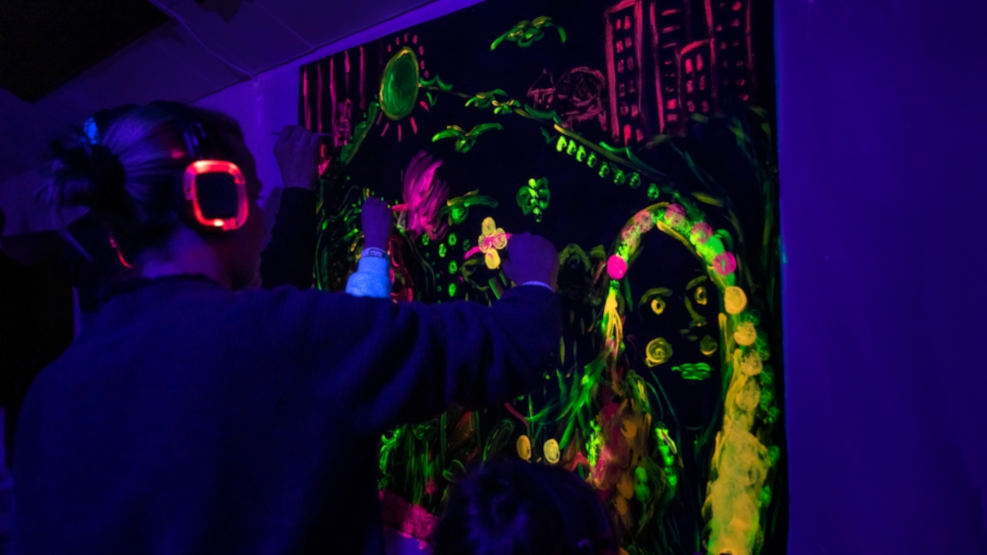 Makværk Festival
Get ready for a festival where children and teenagers can unfold their creativity. During week 11, you can attend workshops and activities or listen to talks about the different genres of visual arts. Pull out your pen and fantasy and let yourself be enthralled by a world of art.
A creative explosion of artistic experiences
The Culture Station (Kulturstationen) in Horsens is the setting when the local art school (Billedskolen) invites you to Makværk – a celebration of visual arts. Every corner of the Culture Station is used for events, art installations and sense experiences.
Over the course of the week, there is a wide variety of events and activities. Almost all of them share the characteristic that they urge you to participate actively and try the different art forms yourself. You are encouraged to cast off your inhibitions and let curiosity guide you through the art process. You are by no means required to have prior experience with the art form.
Activities and workshops include tote bag printing, animation and croquis and much more.
In addition to the chance to learn a new art form, you can also listen to music and talks and admire street art, art installations, and drawing battles.
For more information
Makværk Festival is a further development of the drawing festival which was held in Horsens for many years.
When you get close to March, you can see the full schedule of events at Billedskolen's website.
About the Culture Station
The Culture Station Horsens is a culture house for children and adolescents. Here, they frequently organize activities that are held during weekends and that you can attend for free. The door is always open during weekends, and there is always someone there to welcome you. There is a great chance for both children and their parents to get into conversation with others.
On weekdays, the Culture Station is home to three culture schools: The art school (Billedskolen), the theater school (Komediehuset), and the music- and ballet school (Musik- og Balletskolen).