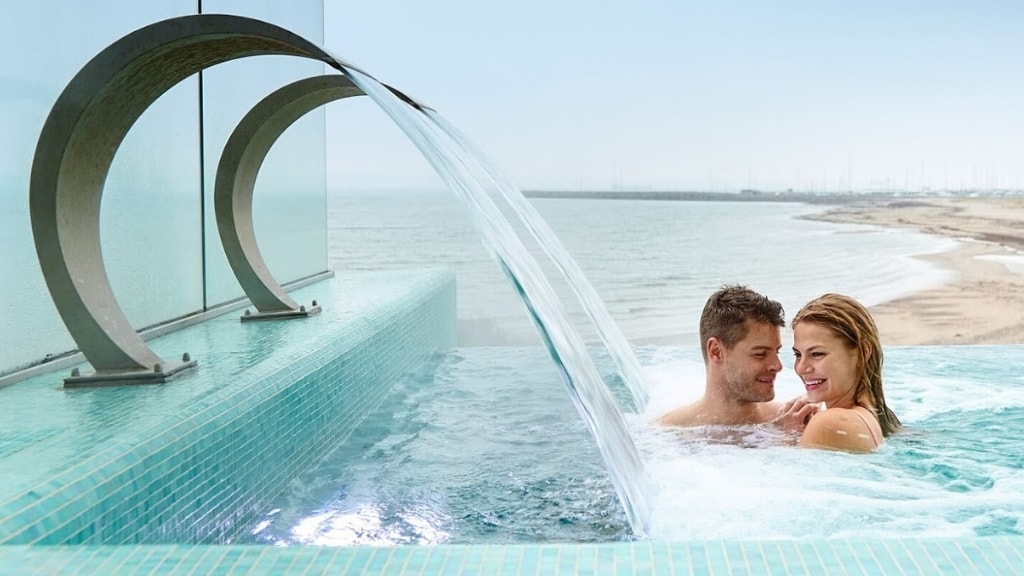 Marienlyst Beach Spa
Indulge yourself, calm down and let yourself be pampered from top to toe
If you are looking for a paradise of well-being, you should visit the brand new spa at Marienlyst, one of Denmark's most beautiful spas.
As a guest, you can look forward to more than 20 different spa facilities and experiences - both inside and outside. Including hot tubs, whirlpool baths, beach saunas with direct access to the Sound, salt therapy, yoga, fitness, lounge areas, view terraces and a lovely spa-cafe.
At the same time, a professional spa team will offer atmospheric fragrances and unique treatments with quality products from Karmameju. Every experience helps build the framework for good health with pampering and well-being.
See exact opening hours at Marienlyst.dk
Age restrictions
Children need to be 16 years old to access the spa - The spa facilities and activities are not men for children younger than 16.