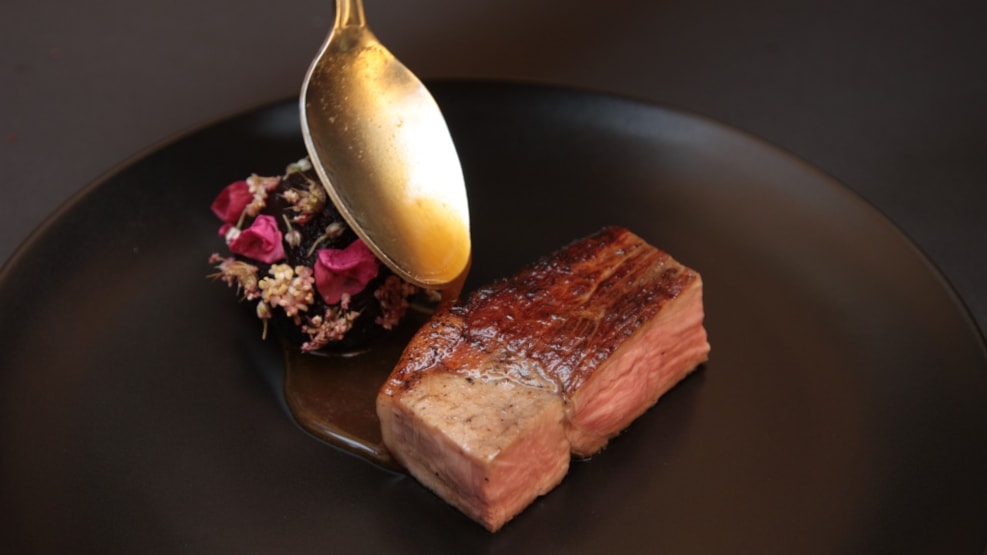 Marv & Ben
The Bib Gourmand restaurant Marv & Ben (Marrow & Bone) is located in the beautiful medieval cobblestone street of Snaregade.
In August 2017, two young gastro enthusiasts, David Andersen and Johan Burich-Holck took over Marv & Ben from its former owner, Frederik Hvidt, who through 10 years had been serving great food experiences, and secured the restaurant the Bib Gourmand award from the Michelin guide six years in a row.
At David and Johan's 'Marv & Ben version 2.0', you can dive into Nordic gastronomy, and a menu that's based on the best local ingredients and as much organic produce as possible. Everything is made from scratch and prepared with a curiosity for new, interesting tastes and textures. They pick, pickle and save when the produce is at its best, and your taste buds can for instance try fermented garlic, pickled green strawberries, salted sand onions, or dried woodruff. The wine menu offers you a mix of biodynamic, organic, natural and conventional wines, and all the beers, juices and most of the alcohol used for drinks is organic as well.
The two guys are carrying on the legacy of the restaurant in one of Copenhagen's charming, old apartments, where you can enjoy your organic dinner in a cosy environment.