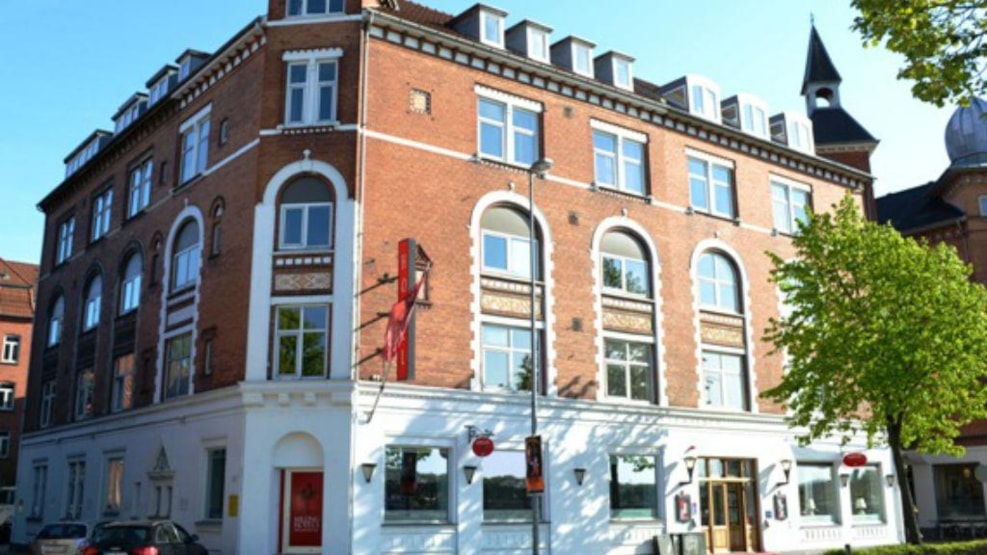 Green Experience
Milling Hotel Ansgar
Milling Hotel Ansgar is centrally located in Odense and surrounded by city life and attractions. The hotel is therefore both for the business traveler and for tourists.
Hotel in H.C. Andersen's fairytale town
The lovely Milling Hotel Ansgar is centrally located in H.C. Andersen's fairytale town, Odense. The hotel is for both business and leisure travellers. Either way, you are always warmly welcomed, and the smiling and committed staff is ready to help you. The classic hotel building dates back to 1895 and therefore has a very special atmosphere. The hotel and the rooms are tastefully decorated with Italian-styled furniture, which underlines the cosy and atmospheric feeling throughout the hotel. The style and décor of the hotel along with the attentive and helpful staff create a pleasant and homely atmosphere, which characterizes the Milling Hotels.
Accommodation and meetings
At Milling Hotel Ansgar you can book your summer holiday or choose one of their two holiday packages, "Getaway of Two Days" or "Getaway of Three Days", where you can enjoy a mini break away from everyday life. At these mini breaks, you can enjoy both the city life of Odense and various sights or relax at the cosy Milling Hotel Ansgar. Meetings can also be booked at the hotel, with various meeting packages on offer: 24-hour meetings, evening meetings, full-day meetings or day meetings.
Facilities and restaurant
Milling Hotel Ansgar is located in the centre of Odense, where you are close to the railway station, city life, parks, tourist attractions and much more. The hotel reception is open 24 hours a day, so you can always find help and answers to your questions. Every day check-in is from 2 PM and check-out is at 11 AM. At the hotel, you will also find wifi, coffee, tea, hot chocolate, fruit, afternoon cake, afternoon snack, running routes, running vests, computers and a breakfast buffet. The breakfast buffet is sure to spoil you, with fresh fruit, yoghurt and a variety of hot dishes including eggs, bacon, pancakes and more. If you wish to enjoy an exquisite dinner at one of Milling Hotel's hotels, Milling Hotel Plaza is just 300 metres down the street. So book your trip at Milling Hotel Ansgar and enjoy your stay!