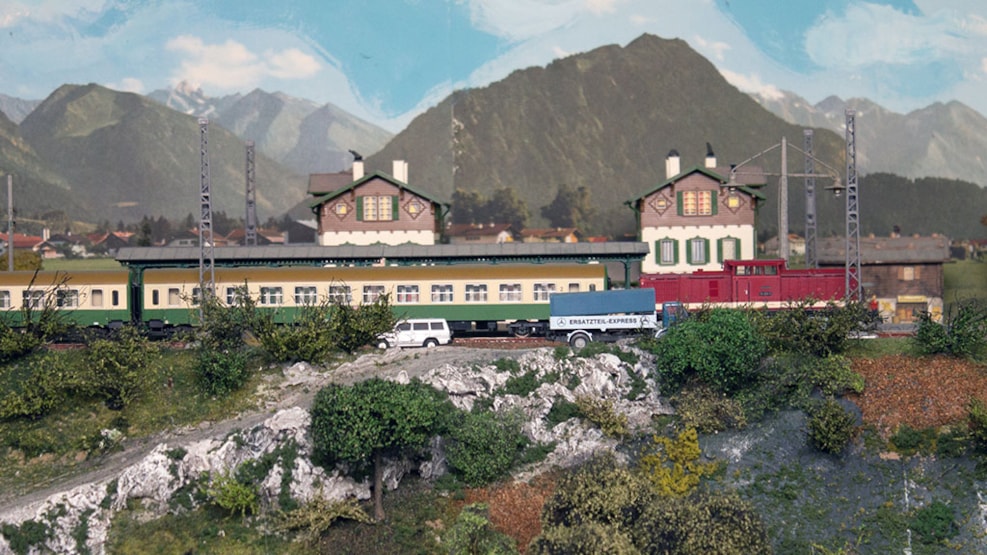 Modelbane Europa
Visit Modelbane Europa one of Europe's largest Model Railways in the city Hadsten between Randers and Aarhus and experience the world of model trains at its best. 
Large German railway system
At Modelbane Europa they have built a magnificent scenery for the model trains. The trains run through deep valleys and high mountains, dark tunnels and across impressive bridges. There is life in the streets of the towns with people, trams, buses and ships in the harbour. Also on the railway line there is a brisk traffic. More than 80 trains show 100 years of railway history with both steam locomotives and modern high-velocity trains. They all stop at the main station which has 11 tracks.
Danish railway system
You can also experience the East Jutland railway line in mini size, where the guests themselves can make the trains run by pressing various buttons. There is sound and light, which provides an authentic atmosphere, when the trains stand still in the railway station in Hadsten and Lerbjerg and drive through market towns, hills and streams. The makers of the model railway have paid great attention to the details of the buildings and the surroundings, which are based on the archive material of DSB.
For the kids!
For the children it is possible to run the trains themselves in the small railway lines in the café or try to build houses or trains for the Lego track. There is also a cosy café with coffee, tea, ice cream, candy and the specialty of the house, "Svellekage". You are welcome to bring your own food as long as you buy your drinks in the café.
See what others are sharing on Instagram