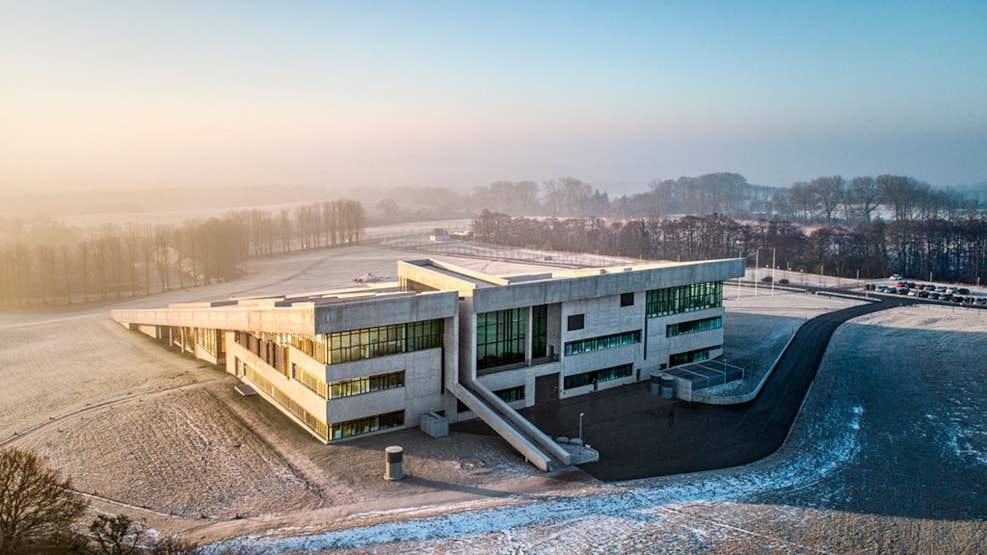 Green Experience
Moesgaard Museum
The past is brought to fascinating life at the Moesgaard Museum in Aarhus. The exhibits are based on the latest research and technology and aim at giving you an insight into prehistory and anthropology in an entertaining and surprising way.
Presenting the past in a magnificent architectural setting
Prehistory presented innovatively in a breathtaking architectural setting makes for a world-class museum experience when you visit the Moesgaard Museum. The past becomes alive and the people in the exhibits will step forward and provide the visitors with a better understanding of the past and how we arrived at where we are in the present.
An international attraction
The Moesgaard Museum is a huge attraction not only because of the architectural design of the museum and the exhibitions, but also due to its location in the beautiful natural surroundings in south of Aarhus, overlooking the woods and sea.
The evolutionary stairway
The evolutionary stairway at Moesgaard Museum is not only a key element of the architecture, which leads to the various exhibitions of the museum, it is also very much an opportunity for you to see where we human beings originate from.
On the stairs you will see seven hominins. They were members of the tribe Hominini, which means "human species", but they don't all look like the modern human being. 
Read more about the evolutionary stairway
Grauballe Man
Due to the unique conditions in the peat bog, the body was exceptionally well preserved, even after being deposited in the bog for more than 2,000 years. For example, you can still see the finger nails, the toe nails and hair on the body.
Read more about the Grauballe Man
A museum experience for everyone
Staged settings, dramatized storytelling, and state-of-the-art research all combine to make the exhibitions at the new museum appeal to visitors of all ages while also creating a sense of bonding, fellowship and shared experience across generations.
Moesgaard Museum has three Michelin stars in the Michelin attraction's guide.
The museum is closed on:
December 24th, 25th, 31st and January 1st.
See what others are sharing on Instagram
#moesgaardmuseum #visitaarhus #visitaarhusregion

CHILDREN UNDER 18 YEARS: FREE ADMISSION