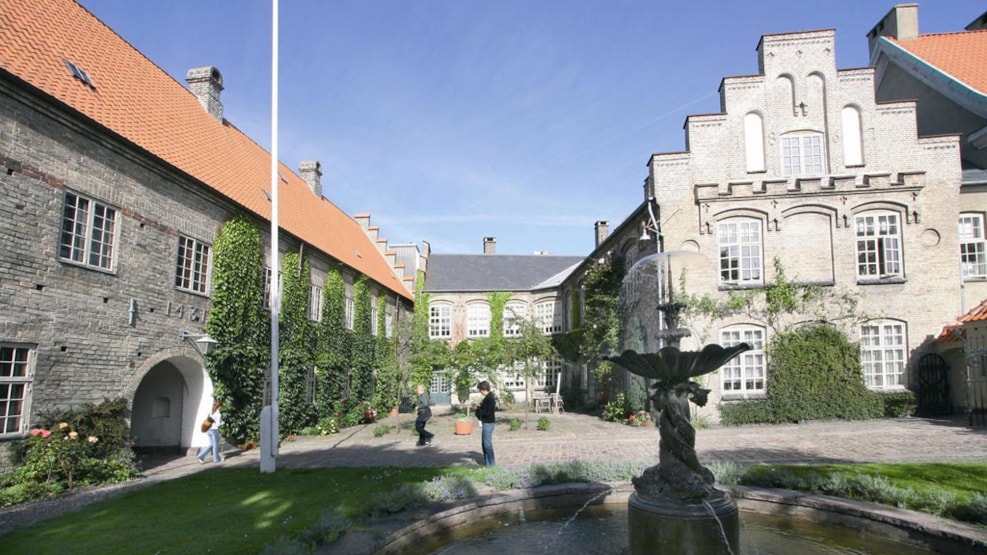 Monastery of the Holy Ghost - Venue
Aalborg Monastery is one of the largest and most well-preserved monasteries in Denmark. It dates back to 1434 and has a long and interesting history of being a Monastery of the Holy Ghost, a hospital and the monastery we know today.
Conference and meeting facilities
The historical rooms in the monastery can be rented for different events, like meetings, dinners, receptions and much more. In addition, the historic garden can also be used for a nice reception or get-together.
Hosting an event or meeting at Aalborg Monastery will guarantee an unforgettable and unique experience for everyone.
Restaurant
Aalborg Monastery does not have a restaurant, however, they recommend that if you wish to host an event that includes dining, you make a deal with a restaurant that will take care of the catering as well as the practical arrangements. There are several restaurants and cafés in the area, most of which have catered events at the monastery before.
Accommodation
The monastery does not offer any accommodation. However, the central location of the monastery means that you will always be within walking distance of Aalborg's many hotels.
Other possibilities
Upon arrival, the warmth of burning torches could welcome you. Events at the monastery can also be accompanied by classical music, or the program can be spiced up by a historical city walk guided by actors from "Det Hem'lige Teater" (a local theatre group).
The monastery does not offer any parking.