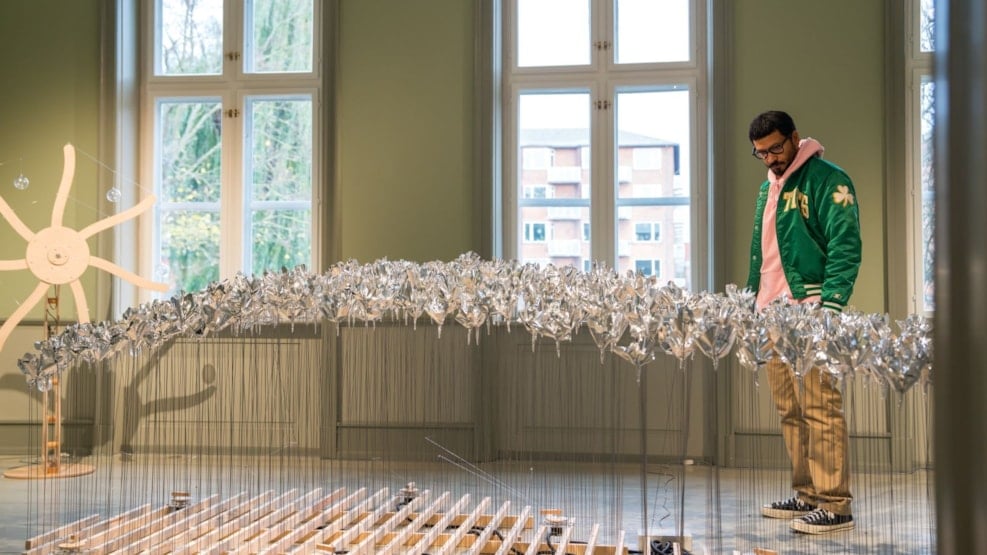 Møsting's Hus
Møsting's Hus (house) is a small art gallery where you can experience regularly changing exhibitions of contemporary art to suit all tastes.
Møsting's is one of four Frederiksberg museums - the others being Cisternerne, Bakkehuset and STORM. All four are within walking distance of each other and are linked by Frederiksberg's two beautiful parks; Søndermarken and Frederiksberg Garden. 
Møsting's Hus was built in 1800 and is named after the most famous owner, Johan Sigismund Møsting. From 1813, Møsting held a prominent position as Minister of Finance and head of the Interest Chamber in the Danish government under King Frederik V, and from 1814 became a member of the Housing Council. 
Today, Møsting's is a platform for Danish contemporary and modern art, where artists who either have an artistic education or proven professional experience with artistic work can apply to exhibit. Applications are processed in connection with an annual Open Call. 
As an art gallery, Møsting's offers anything but a neutral setting. The beautiful, stately nineteenth century living rooms with high ceilings, chandeliers and views of Andebakke Lake play a central role in terms of both the artistic touches and the visitors' experience. 
Here, artists wanting to exhibit their work are encouraged to consider and relate their pieces to this special environment, as well as organise engaging activities as an integral part of the exhibition experience. This means that all exhibitions at Møsting's are immersive and hard to forget.