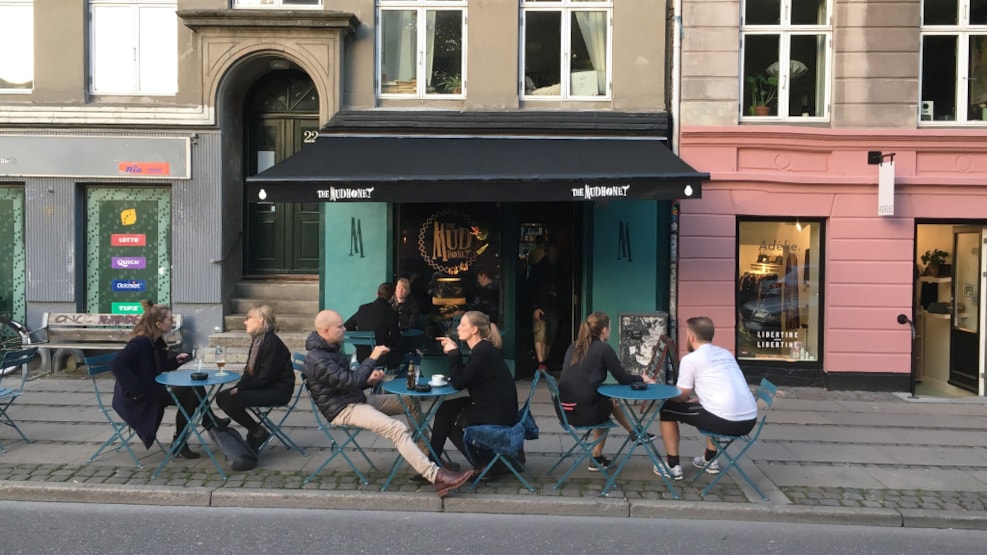 The Mudhoney
Kitschy and creative bar combining breakfast, coffee and a laid-back vibe with cocktails and boozy milkshakes. All served on top of a friendly and laidback attitude.
Come kickstart your day or go after work when the craving for socializing over a cocktail kicks in. The people behind The Mudhoney are also involved in RUST, the legendary nightclub and concert venue down the street, and a local record label, so it's fair to expect meticulously curated tunes when hanging out at The Mudhoney.
The colourful wallpapers, retro interior and friendly staff at The Mudhoney will start your day in the best possible way with a good breakfast from 8 am. Throughout the day, coffee turns into milkshakes – boozy or virgin - and later on, the bar serves various beers and a great selection of cocktails.
Most likely, the kind staff played a role when The Mudhoney gained a footing with the locals immediately after opening in autumn 2017. But, a concept that has not been seen and tried before probably helps too. The fact is that locals in the popular area around Skt. Hans Square in Nørrebro have flocked to The Mudhoney, and when visiting the place, it's easy to understand why.