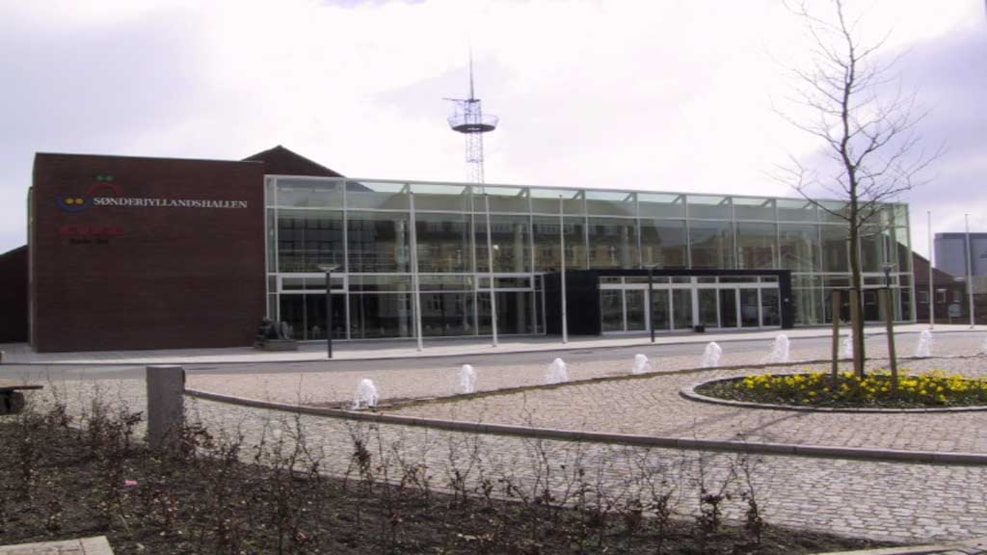 Musik og Teaterhuset -Sønderjyllandshallen
Any equipment not available can be obtained on request, such as slide projectors.

Available:
Lighting and sound equipment.

The hall can be used for:
* theater
* concerts
* congresses
* conferences
* meetings
* exhibitions
* company events
* video taping, etc.

Chair capacity is 1250 persons.
The hall is handicap friendly.
Capacity in largest hall with show stage: max. 6x12 m.: 1200 persons.
Complete theater stage 16x10 m.