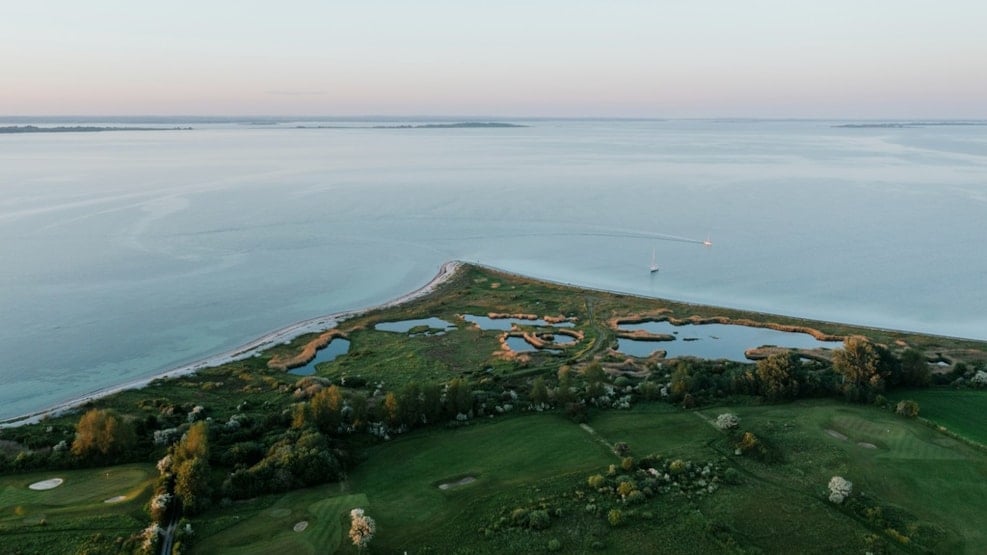 Næbbet (the beak)
The exciting nature area "Næbbet" extends 300 m from the low cliff on the north side towards the South Funen Archipelago.
Biologically, it is one of Ærø's most important and most interesting areas for bird and plant enthusiasts with great recreational value. At the same time, the section between Skjoldnæs Lighthouse and Næbbet is a hotspot for anglers due to the water depth and the strong current.
The landscape of the beak, which consists of deposits, lay undamaged until around 1890 the Kiel Canal was built. This is where the extraction of raw materials began, and after World War II, materials were needed for the reconstruction of the northern German cities. Over the course of quite a few years, large excavators changed the site into an almost barren lunar landscape with lots of craters filled with water. It was not until around 1975 that gravel digging was banned. This is how new biotopes emerged. Lots of bird species rest, forage and breed here. And daily large flocks of cormorants are seen, which stand at the far end of the Beak with outstretched wings and dry the plumage. Even the rare little dwarf terns have been observed here.
The plant growth is characterized by the saline bottom and is dominated by grasses, semi-grasses and starlings. Common beach plants are seen scattered along the coastline. Shrubs and dwarf trees grow along the slopes and ramparts by the water holes.