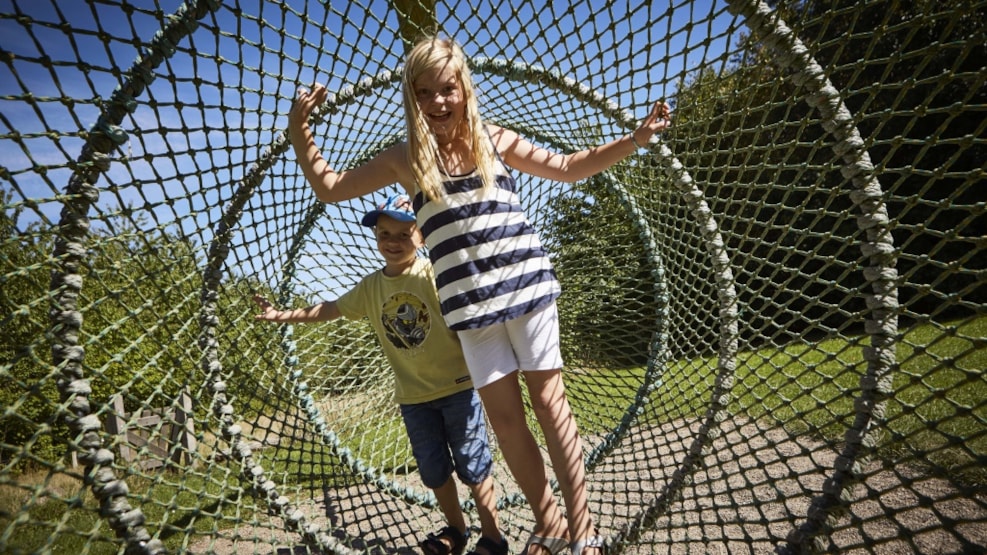 Natural playground at Aarø
On the small, scenic island Aarø you will find a large natural playground with activities for children of all ages.
Here you will find swings, a jungle gym, a balance-trail for the ground is lava, a climbing wall for the brave as well as a football field and a pétanque course, amongst other activities. At the playground you will also find an area with a large hut, where you can eat your lunch if the weather fails, as well as outdoor tables, benches and barbecue spots - but remember to bring your own coal or a disposable barbecue.
At the playground you will also find a large campfire, so you can complete your outing with toasted marsh mellows or the traditional Danish twist-bread.
You can combine your visit to the natural playground with a round of parkgolf at Årø Parkgolf, which you will find as the playground's nearest neighbour. The adults can visit Årø Winery, where you can book a wine-tasting or simply enjoy a glass of the local wine.