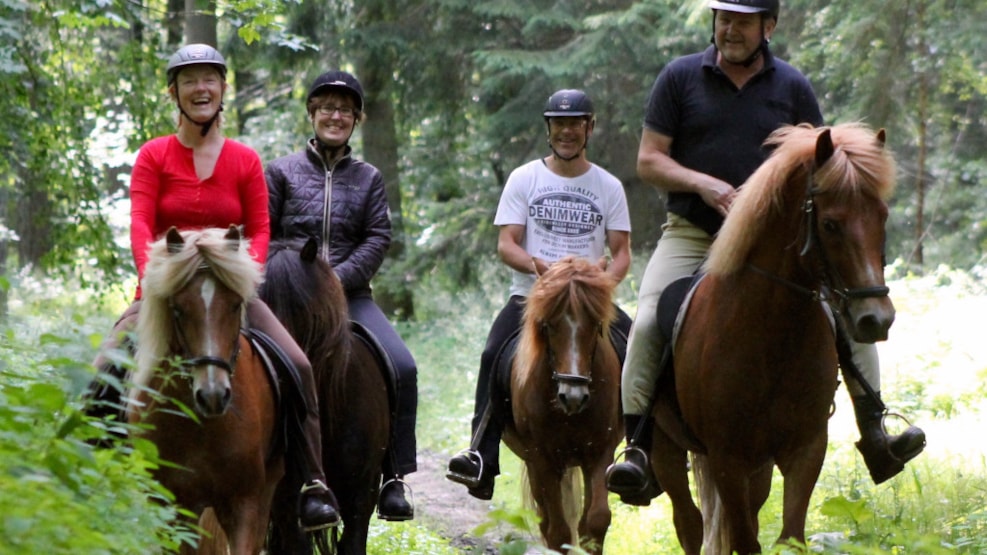 Naturkompagniet - Turridning og Høhotel
HORSE RIDING
Enjoy a beautiful nature experience on horseback; the guided tours are organised in small groups with an experienced rider and guide. On horseback you have the opportunity to see, smell and hear the nature around you. We offer tours for both experienced and novice riders, and there is also the option of trekking tours for children.
HIGHLAND HOTEL
Spend the night in beautiful, peaceful surroundings at Naturkompagniet - and then set off on a trip with your own horse. It is also possible to ride from here to other nearby hay hotels on the riding route.
We offer a variety of services and pampering for both horses and riders
NATURE AND THE RIDING ROUTE
The rides go out into the landscape that belongs to Brahetrolleborg. We have direct access to the forest that lies just behind the farm. From here starts Riderute Sydfyn, which offers a total of approx. 75 km of riding trails in varied terrain.
The nature around Brahetrolleborg is a wonderful experience for nature lovers. Characteristic of this scenic area of South Funen is that it is very varied and full of wonderful wildlife. In some places there are wide open spaces and bogs, in others dense forests and rippling streams.