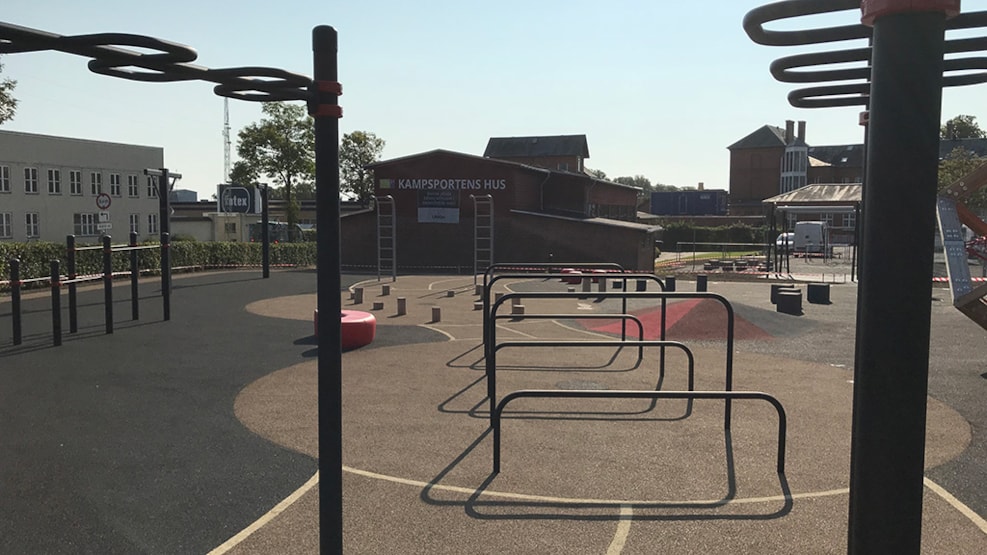 Nyborg Tal- og Aktivitetspark
Come and visit the Number and Activity Park (Tal- og Aktivitetspark) in Nyborg. It is situated close to the centre of the town and is open to all - for free.
AREA FOR PLAYING AND WORK-OUTS
In the area there are several different ways to play, for both children and adults: running, work-outs, boxing, jumping, climbing, and basket ball.
The Activity park was build in 2020 with economical support from different funds. Numbers are an integrated part of the park because schools also use the area as an additional way of teaching children and adults who have problems with numbers and math.
The address is Vestergade 7, Nyborg. It is possible to park the car right next to the area – or across the road next to the 'Føtex' supermarket.
Have fun in the Number and Activity Park!