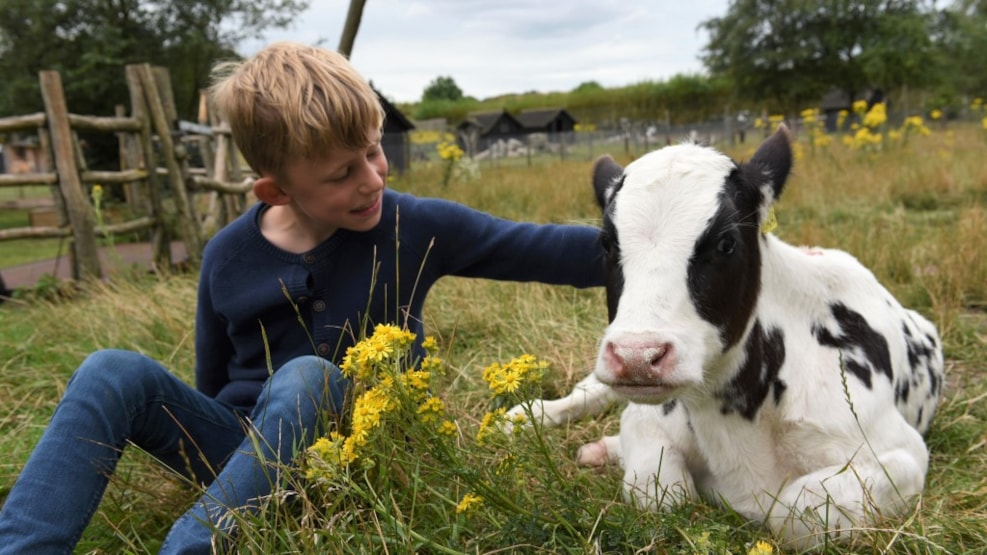 Nymarksminde Farmpark
Nymarksminde is a fantastic experience for children of all ages - in addition to the many animals, you will find a giant playground where children can jump on bouncy castles, dig in a sandbox, swing and much more. After a long day with lots of activities, the gas grill can be used for steaks, sausages and to enjoy the lovely nature with the family. The kiosk is also available during the park's opening hours.
Nymarkminde's cute animals
How can a cow make both milk and butter? Are the pigs really that dirty? Do chickens go into hibernation? At Nymarksminde you get answers to all your questions - and many more! On the farm there are pink pigs that grunts, roaring sheep and ducks rapping. The cow roar, the geese hiss, the goats howl to get your attention and turkeys babble. And all the animals love it when the kids come to cuddle and feed them. There is also the opportunity to join various and fun tours as well as experience feeding the animals.
A playground with a focus on the Danish fauna
In the park you will find a fantastic playground with bouncy castle, climbing tower, swings, seesaws and much more. Discover the Danish fauna in the Nature School, or go exploring on the Nature Trail, where you can see if you can find the fox, the hare and the deer.
Great football golf course
Nymarksminde has an 18-hole football golf course, which challenges everyone with exciting play, experiences, and a race for precision. The course is often used by families and schools. Here you can easily spend a few hours. '
Trips in the Danish landscape
There are various tours at Nymarksminde. On the popular Deer Safari, guests drive all the way to the red deer, where you hear exciting stories and fun facts. You can also take part in a small tractor trip that drives nicely and calmly across the Danish landscape. If you are interested in local history, you can go on a guided tour in Hammer Bakker!
Easy access
The bus from Aalborg stops right in front of Nymarksminde. The place is also close to exit 18 on the E45 Frederikshavn motorway. It is therefore easy and straightforward to stop at Nymarksminde.