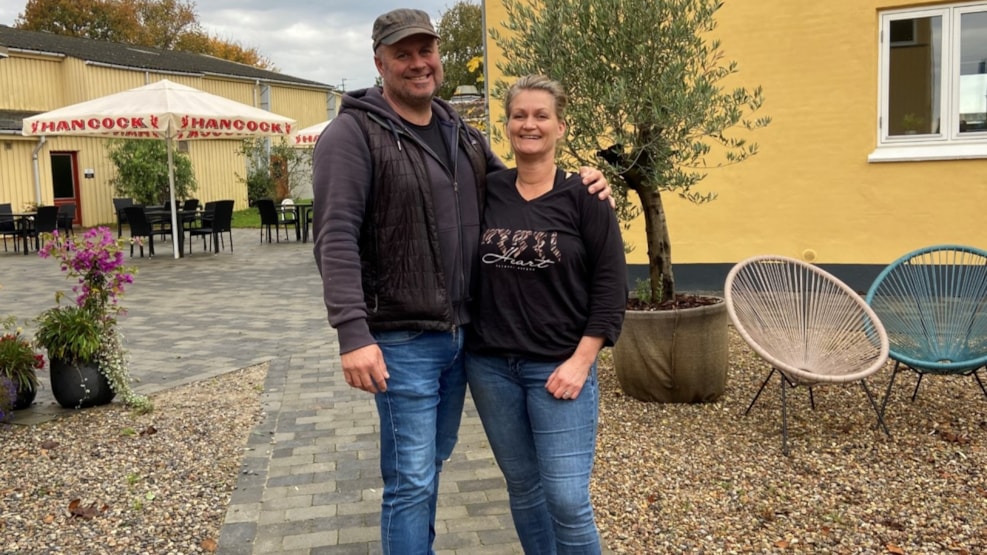 Oasen Samsø
IT'S ABOUT ENJOYING LIFE!
For Oasen Samsø, it is important to be able to offer a pleasant stay for guests with different needs.
A wonderful holiday is offered for the family with children of different ages. Here you can let loose in the sports hall, on the football pitch or enjoy games and television in the lounge and activity room.
Because there is plenty of space and many cozy nooks, Oasen is also attractive to couples, singles and smaller groups who are looking for a relaxed atmosphere or just a good base as a starting point for their experiences on beautiful Samsø.
The start to a lovely day
Oasen is known for the delicious brunch - here is everything the heart could desire for young and old. It's a fantastic time between 8.00 and 10.00, when the various guests of the place sit both outside and inside, before they either go out on adventures or simply move down to the trampolines or under the olive trees to continue enjoying themselves.
In July Oasen offers today´s dinner, which can be enjoyed with a cool beer or good bottle of wine on the cozy terrace.
Many options
Oasen can do more than most!
Oasen can form the setting for the big birthday, group trips and camp schools. There are several different houses suitable for individual needs. The private company or the big joint trip for the active family - there is room for everyone - including the dog!
Here you can find everything from single rooms, double rooms, family rooms, apartments. Both with/without private bathroom/kitchenette. Prices from DKK 450. See the website