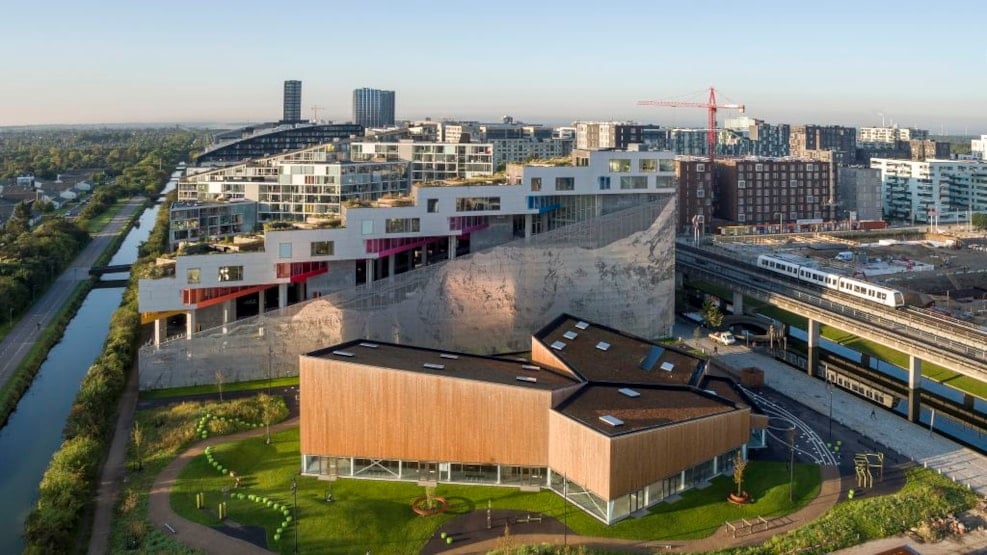 Ørestad Street Hall
Ørestad Streethal is an architectural gem with a lot of potential.
There are almost no limits on sports activities to throw yourself into in this 1,700 square meter sports center in Ørestad, the southern part of Copenhagen. But it is not just the sporting facilities that draw people here. The actual building also has an impressive architectural appearance and is designed by Nord Architects in cooperation with locals.
The sports center is the smallest in an area of tall buildings, but never less, its appearance still catches the eye. The building has a wooden look, is composed of five pentagonal parts, and has windows to connect the indoor and outdoor activities. It is worth the short train ride to Ørestaden, and while you are here, you should take a walk around and enjoy the beautiful area. Remember to visit 8TALLET (8 House) - yet another architectural masterpiece.
The building has received its name Streethal (street center), because it is for both inside and outside activities. The center is unmanned but can be used all round the clock, 24 hours a day, by anyone from institutions, groups, unions, and private individuals.