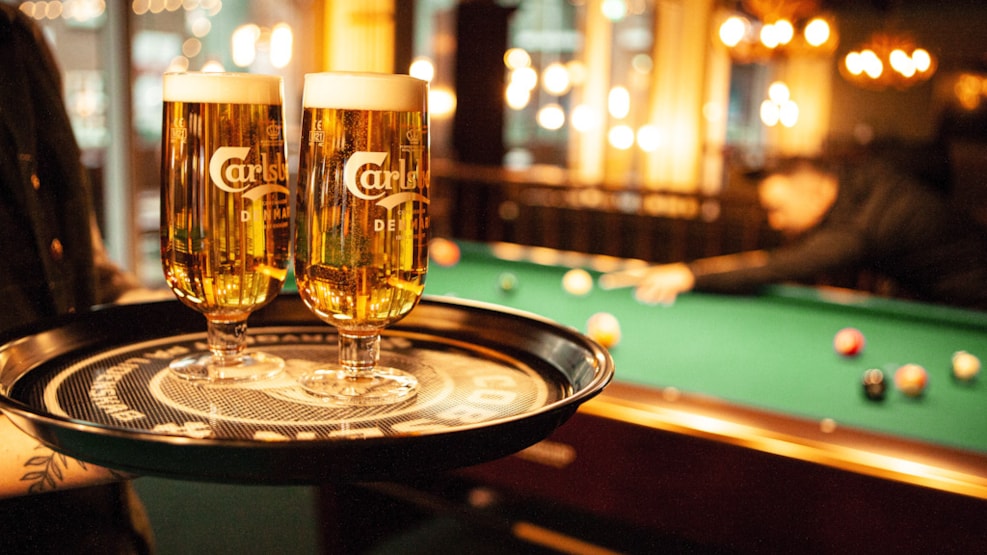 Orlas Poolbar
Where do you go if you're into playing pool, shuffleboard, foosball or darts? Naturally, you head to Orlas Poolbar in the heart of Vejle.
At Orlas Poolbar, the comfortable leather furnishing and stylish interior offers the perfect setting for an enjoyable and entertaining evening. Here, you can relax and enjoy an amazing evening in good company playing pool, darts and shuffleboard, while indulging in refreshing drinks and cold beer.
At KAJEN, the area in front of Orlas Poolbar, you can also enjoy the excitement of watching sports on our big screen or take part in fun board games. An ideal place to hang out and enjoy our weekly events. Visit Orlas Poolbar and experience the relaxed atmosphere and the many entertainment options.
We look forward to welcoming you!