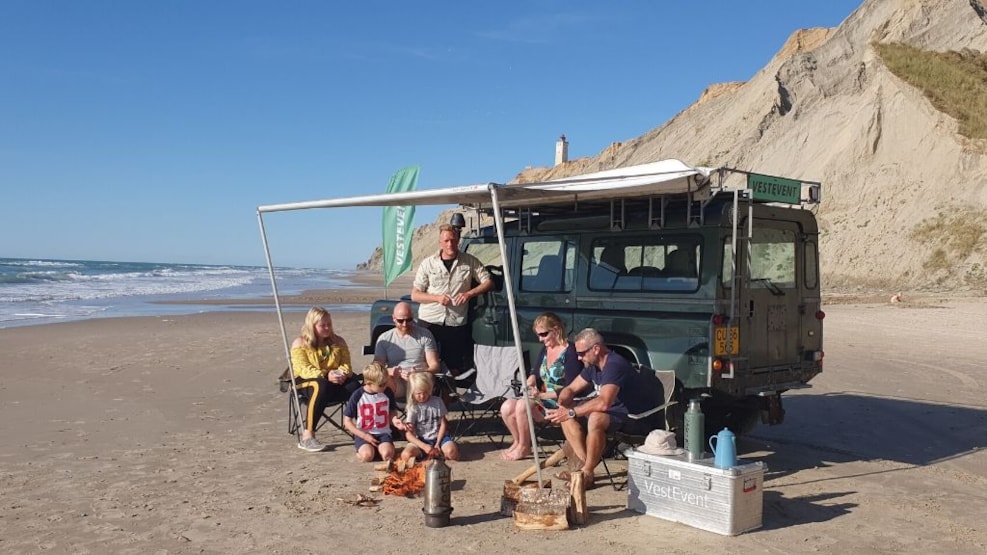 Outnature Løkken
The West coast has many untold stories, and it is time for you have them told. Together with OutNature you will get unforgettable experiences along the Danish West coast. Your next adventure will start here! 
There are many opportunities in Løkken and along the coast to make memories! Both on land and at sea. 
OutNature is here to make sure that you know of these experiences and also live them out. Meet the team on Sdr. Strandej 6e in Løkken and let them inspire you to your next adventure. No matter what kind of trip you want, you can be sure it will be with a passionate and competent guide or instructor. With OutNature you can be sure to find something for the whole family - from small children to grown teenagers. Grab each other by the hand and try for example: Catch a Crab, Bunker Treasure Hunt or Amber Safari.
Do you need an experience with a group of friends or larger family, do not hold back. The more the merrier as the saying goes. The tours and activities can be booked (almost) all year round, and you can therefore look forward to beautiful moments in Løkken during the summer, autumn, winter and spring. If you are planning a trip to the West Coast, we highly recommend you to check out what OutNature are up to!
Here is a selection of what awaits you...
This trip is for everyone, and can be experienced or re-experienced all year round no matter the weather! The driver and guide will make multiple stops during the trip, where you can come out and touch the sand, stretch your legs or take pictures. Bring your selfie-stick! Car enthusiasts in particular can look forward to this, as the vehicle has quite a bit of horse power. 
Come along and walk with the enthusiastic nature guide in the Western Jutlandic dune heath and experience one of Northern Jutland's largest dune plantations. This trip is not restricted to marked tracks, but focuses on the places with the most exciting nature and animal life. You will also see the rich bird life up close. 
Join the hunt for "The Gold of the North", the hardened and petrified material, amber. In many cultures amber is regarded a material of large value. Here in Denmark we like to find it ourselves in nature - and that can be difficult when you do not have the right equipment or knowledge required to find it. Come along with a guide from OutNature to Løkken Beach and learn how to find these mysterious golden orange "rocks". 
Find dates and other information for the tours and activities on www.outnature.dk or contact the team on +45 20 60 70 71.