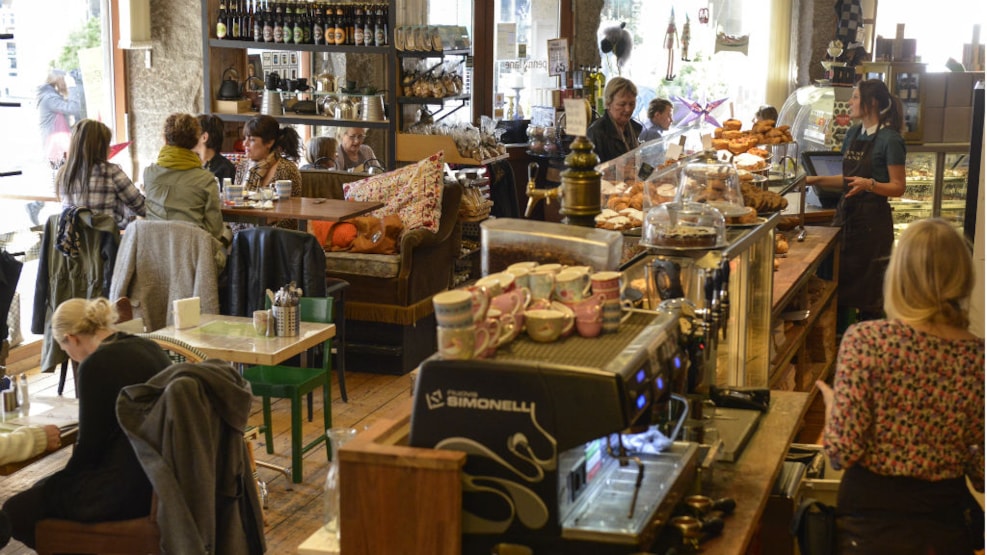 Penny Lane Café Boulevarden
Penny Lane Café Boulevarden is a bakery, specialty store, second hand shop and café - all in one! Here you can buy international quality delicacies from wine and cheese to coffee, homemade bread and cakes.
Enjoy your lunch or coffee break in the room "Privaten", where you can quietly spend time with a friend or your dearest one. Here you can also look into the great selection of second hand clothes and gift items.

Enjoy the traditional Danish dish "smørrebrød", opened dark bread sandwich with salad, cold meat, fish or eggs and various toppings. Penny Lane has once again welcomed the Danish favorite, so pay a visit and enjoy!
You can also try a delicious crepe from the latest addition to the café: a créperie!
Read more about Penny Lane in Aalborg...