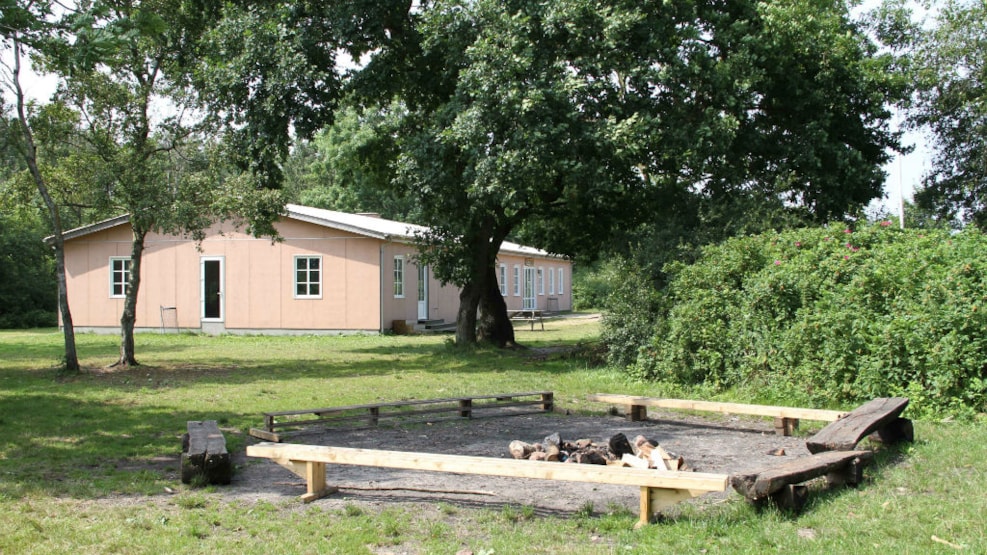 Philipsborg Camp
Camp school with beds for 80 people and a well-equipped kitchen close to Sandersvig Camping and Tropeland.
Stay overnight at the Philipsborg camp close to Sandersvig Camping & Tropeland
Philipsborg is located in lovely and private surroundings near a forest and child-friendly beach nearby. Located by Anslet Hage, by the Little Belt, 18 km from Haderslev. Here you will find sleeping spaces for 80 people and a dining hall with 6 tables and wooden stools. Two dormitories with 33 beds each and 3 supervisor rooms with a total of ten beds. If you are cooking during your stay you will find a large kitchen with large pots. In addition to this, you will find two rooms with shower and toilet facilities and one toilet for the disabled. If you are planning a company-event, Philipsborg also has meeting facilities. 
Here you will find a large football-field with room for different activities, and a campfire site where you can cook or bake bread. With a short distance to the beach, it is also an obvious place to relax and dip your toes in the water. Philipsborg offers you plenty of opportunities for fun, no matter your event, and you are sure to enjoy your stay here.