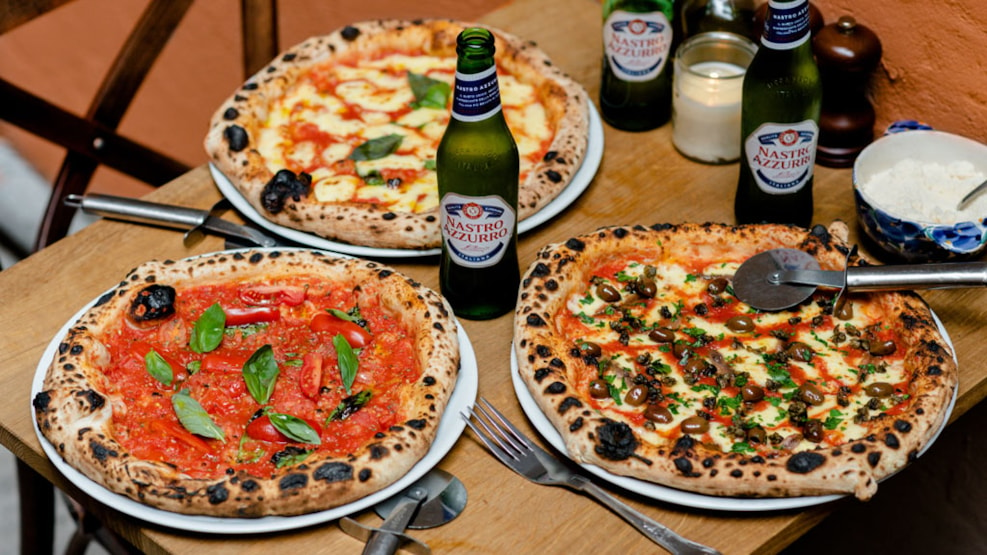 Pizzeria Luca
This charming Italian restaurant by the canal is home to what could very well be the very best pizza in all of Copenhagen.
The location in the heart of the historic district fits perfectly with the concept of a warm, hearty and traditional eatery, where the classic Napoletarian dish takes centre stage alongside candles and red checkered tablecloths. Why change something that's been adored for centuries?
Besides the deliciously chewy sourdough pizzas with classic toppings, the menu boasts some fantastic antipasti, pasta dishes and dolci.
If you happen to stay at one of the many hotels in the area, consider ending the day with dinner at Luca after exploring the neighbourhoods of Copenhagen, which is easily reached from the metro stop right next to the restaurant.