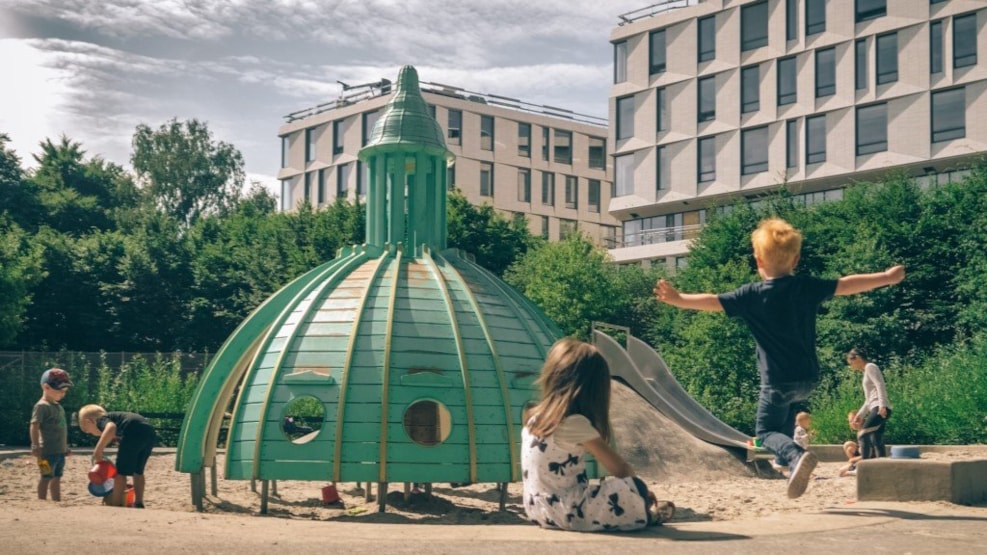 Playground with towers in Fælledparken
Children in Copenhagen now have an extraordinary playground. In Fælledparken Østerbro the Tower Playground has risen, built around five of Copenhagen's most notable towers: Our Savior's Church, City Hall, Round Tower, the Marble Church and the Exchange Tower.

Besides being something of a rarity, the playground is also something special in the way it encourages interactive play, using technology and a twist of competing.

If you were a politician...

Among the many things, children can do here is electronic tag over the roofs, solve a puzzle in the Round Tower or talk like a politician from the Town Hall Tower.

The playground is a real 'Copenhagen space', where children can learn about the historical facts about the city's iconic towers.

Staffed building

The playground has a manned building that is open from 10:00- 15:30. Here you can eat your lunch, and from April to October, you can lend balls, stuff to the sandbox and more.
Outside the building, there are tables, benches and an opportunity to grill in the evening sun.