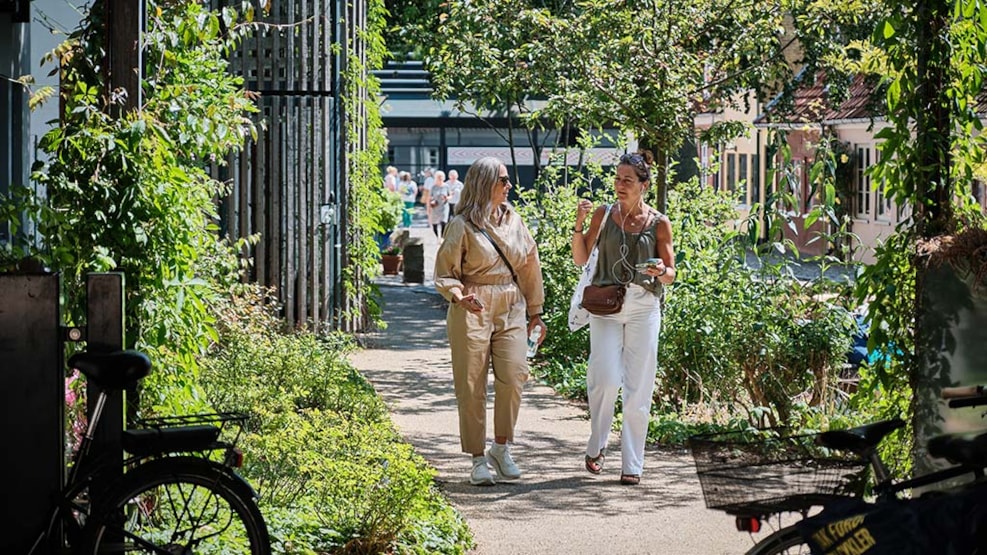 Podwalk: Carls Camino
Carl's Camino is a sound walk on Funen - a 110 km long hiking tour along paths and small country roads from Odense to Faaborg and at the same time a music-dramatic experience in the open nature around the places where the composer Carl Nielsen travelled during his childhood.
The first part of Carl's Camino can be experienced on the occasion of the reopening of the Carl Nielsen Museum on 2 June 2023. Through Odense's small, cosy neighbourhoods, you walk in the footsteps of the young regimental musician Carl Nielsen. Along the way, you can enjoy stories and Carl's music via an app that you download to your mobile phone.
The entire route is scheduled for completion in the summer of 2024, but for now you can get a small taste of the first 5 km, which takes place in the cosy alleys and streets of Odense Centrum, where Carl worked as a regimental musician from the age of 14-18.