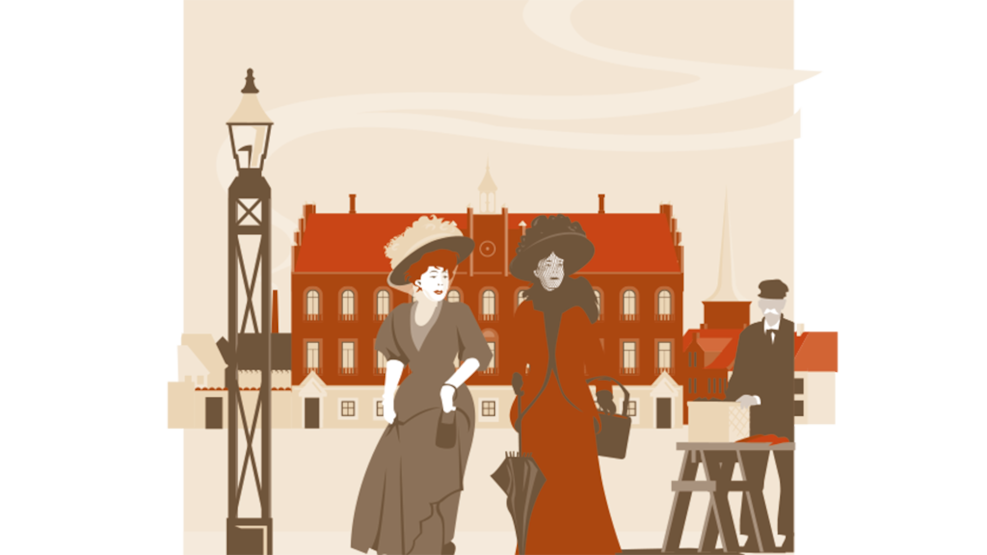 Podwalks: Time travel in the town square
Embark on a journey through time and let the story of Nyborg Torv – the main square in Nyborg – come to life. It is filled with interesting tales hidden out of view beneath cobblestones new and ancient, and these are the tales that are now being brought to life.
Your journey starts in Denmark as we know it, but soon you are transported back in time to the town square in the 1960s, and further back to the liberation of Denmark after the Second World War, to the Roaring Twenties, to a terrible city fire, and even right back to when the Danish King Christian III built the square. The history of the town square is wondrous. Many lives have made their way across the cobblestones, the asphalt and the gravel that have made up the square over the years. Today, YOU become part of its history.