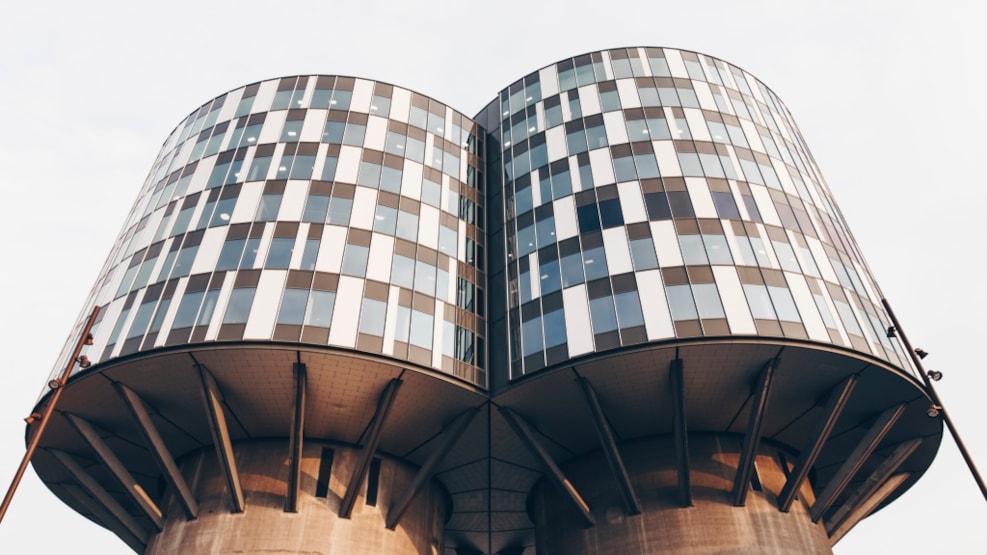 Portland Towers
One of the many architectural attractions at Nordhavn
Portland Towers was the first building to be finished in the new neighbourhood Århusgadekvarteret in Nordhavn. With their 52 meters' height, the towers are some of the tallest buildings in Nordhavn, but what's really interesting about them is their shape.
The Portland Towers are former industry silos that was built back in 1979 and used to store cement – something you can't tell from the ultra-modern design they feature today. In 2013-14, the old silos went through a hefty transformation, and today they serve as eco-certified offices with a stunning 360-degree view of Copenhagen and the Sound. During the reconstruction, the new office building was attached to the exterior of the existing cement silos, where it now hovers 24 meters above ground. The original interior houses the reception, stairs and elevator to the top, where the building's canteen offers a panoramic view of the city.
Since Portland Towers is an office building, the inside is not accessible to the public, but you can of course admire it from the outside, if you decide go on an architectural adventure in Copenhagen's new urban area.